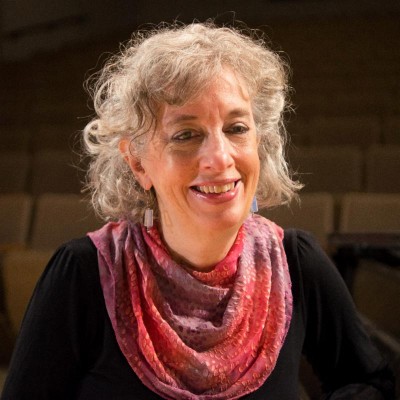 Lecture by Composer Janice Hamer
The Silver Spring Town Center (SSTCi) presents "Behind the Scenes of Lost Childhood" by opera composer Janice Hamer on Sept. 26 at 7 p.m. at the Silver Spring Civic Building. Janice Hamer explores her new opera,
The Lost Childhood
about the Holocaust. Hamer will lecture about the fascinating genesis of this work, and will discuss the process of creating an opera. Recorded excerpts from the opera will be played.
Janice Hamer studied at Harvard and received her Ph.D. at the City University of New York; her major teachers were Earl Kim and Thea Musgrave. She lived for several years in England, where her music was performed on BBC radio and in London concert halls, and currently resides in Philadelphia, where she has taught at Haverford, Bryn Mawr and the Curtis Institute. She is currently teaching at Swarthmore College.
She is the recipient of numerous compositional awards and fellowships, including a Radcliffe Institute Fellowship at Harvard, grants from the New Jersey and Pennsylvania Councils on the Arts, Meet the Composer, American Music Center, American Composers Forum and ASCAP, and has had five residencies at the Virginia Center for the Creative Arts. She is a recent winner of two competitions–the Dale Warland Singers New Choral Music Competition and the Miriam Gideon Award from the International Alliance of Women in Music.
The Lost Childhood
will be performed by the National Philharmonic conducted by Piotr Gajewski at the Music Center at Strathmore on Nov. 9.
Lost Childhood
opens in the year 1939 in Lvov, Poland. In the living room of a well-to-do Jewish family, Julek, 9, and his teenage sister dance the tango to music from the radio. Their father enters and turns to the BBC to hear news of impending war. Fast forward to 1993, an elegant bar in a Manhattan hotel where Judah, a psychiatrist (formerly the child Julek), sits across from his German colleague, Manfred, born after the war to a prominent family of Nazi sympathizers.
In a gripping confrontation between a post-war German and a Jewish Holocaust survivor, each deeply troubled by his own lost childhood, the past comes alive in the present. Through a series of flashbacks, Manfred, tormented, faces his family's dark past, while Judah reveals for the first time, with bravado and humor, anger and grief, how he, his mother and sister outwitted the Third Reich. The music recollects the terrors of the Holocaust and inspires a hopeful vision of the future.
The lecture is free and everyone welcome. Please RSVP at rsvp@silverspringtowncenter.com