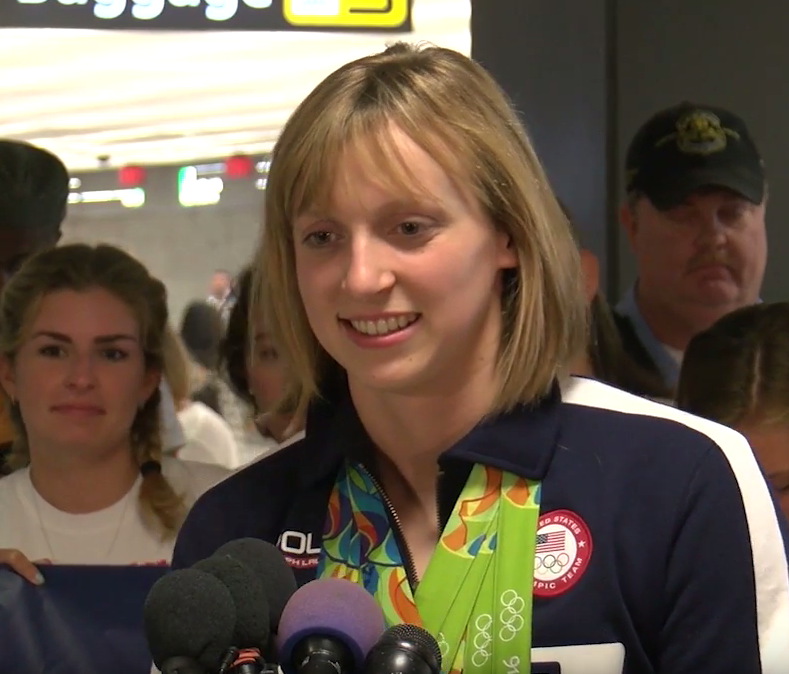 Ledecky on Olympics and Coming Home (VIDEO)
Bethesda native and Olympian Katie Ledecky received a warm and exciting welcome home at Dulles Airport on Wednesday. After being greeted with cheers and hugs, Ledecky talked about her Olympic journey at a news conference.
You can watch the news conference in its entirety, below.