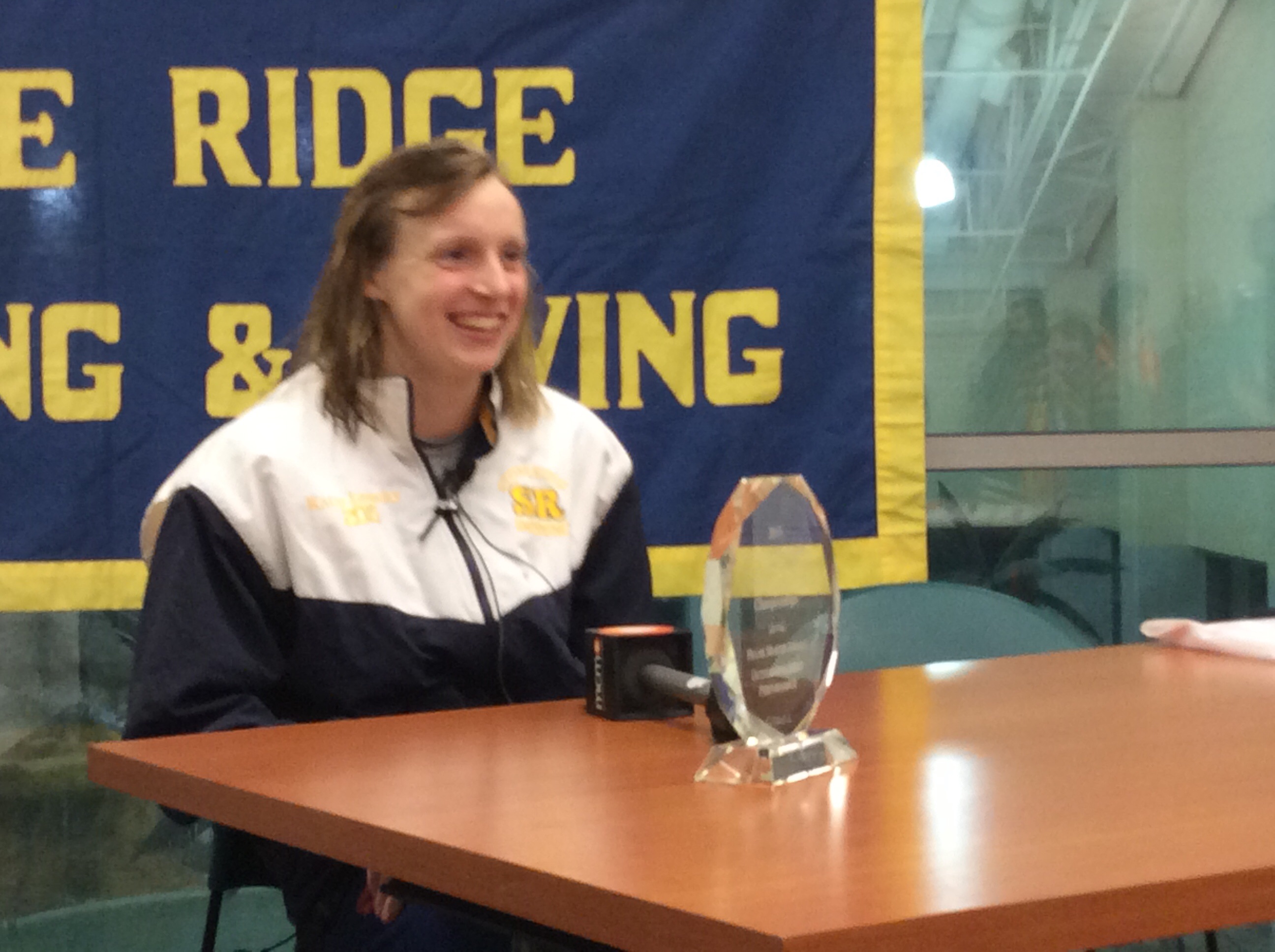 Ledecky Talks About her High School Swimming Career (VIDEO)
Setting records is something Olympian Katie Ledecky is used to doing. This weekend she set two at the Washington Metropolitan Interscholastic Championship held at the Germantown Aquatic Center.
Ledecky, a senior at Stone Ridge, set a new American High School record in the women's 500 freestyle with her 4:26:58 performance Friday and on Saturday she took care of the Metro meet record in the 200 freestyle posting a time of 1:41:55.
You can watch her news conference after the meet here.
Related: