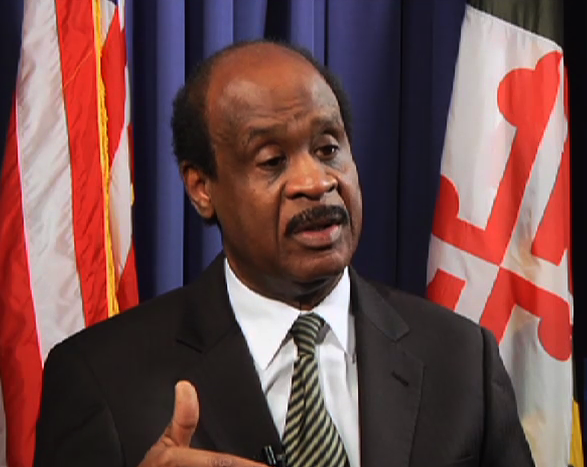 Leggett to Hold Budget Forums in July
Montgomery County Executive Isiah Leggett (D) will be holding five public forums on the county's next six-year capital construction budget during July. The forums will help define construction and planning priorities for the regions in the County as officials develop the fiscal years 2015 to 2020 Capital Improvements Program (CIP) budget. Leggett and members of the Regional Citizens Advisory boards will attend the forums, which are sponsored by the Regional Services Centers and the Office of Management and Budget.
The CIP includes the costs for new or renovated major construction projects including roads, public schools, Montgomery College facilities, water and sewer lines, parks, libraries, health and recreation facilities, and other public buildings.
All the forums will begin with an informal open house at 6:30 p.m. followed by a formal presentation and question-and-answer session from 7 to 8 p.m. The schedule for the forums:
Thursday, July 11
Mid-County Community Recreation Center
2004 Queensguard Road, Silver Spring
Thursday, July 18
Eastern Montgomery Regional Services Center
3300 Briggs Chaney Road, Silver Spring
Monday, July 22
Silver Spring Civic Building
One Veterans Place, Silver Spring
Tuesday, July 30
Bethesda Chevy Chase Regional Services Center
4805 Edgemoor Lane, Bethesda

Wednesday, July 31
BlackRock Center for the Arts
12901 Town Commons Drive, Germantown
Suggestions and comments from participants will be considered by the Regional Citizens Advisory Boards for inclusion in the funding priority lists they submit to the County Executive. The lists will also be shared with County departments and agencies.