Leggett Announces New Appointments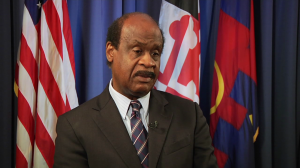 Montgomery County Executive Ike Leggett has announced two new appointments this week.
Leggett has named Elisabeth (Lisa) G. Feldt, associate deputy administrator to the Office of the Administrator in the Environmental Protection Agency (EPA), to lead the Department of Environment Protection (DEP). She replaces Bob Hoyt who served as DEP director from late 2007 until his retirement earlier this year. The DEP has a staff of 90 and a current budget of $22.3 million.
"In Lisa Feldt, we have found an outstanding administrator and leader who can carry our array of innovative and progressive environmental programs and services to an even higher level while providing the impetus for new programs," Leggett said in a statement.
Also this week, Leggett selected Silver Spring resident Clarence Snuggs, acting director of the Maryland Department of Housing and Community Development, to head the county's Department of Housing and Community Affairs (DHCA).
"Clarence Snuggs brings a wealth of experience in community development and a background of a broad range of real estate lending and business and program development that will serve us well as we work to serve those in need of affordable housing in Montgomery County," said Leggett.
Snuggs replaces Richard Y. Nelson Jr. who is retiring on January 2 after serving as DHCA director since February 2007. The DHCA has a staff of 85 and a current budget of $40.1 million.
Leggett said that he was "pleased with the strength of the experience each person brings to their respective position. I look forward to working with them and having the benefit of their extensive experience and input as we move forward through the next four years."
Feldt and Snuggs are expected to begin their duties in January.
Both appointments are subject to confirmation by the Montgomery County Council.