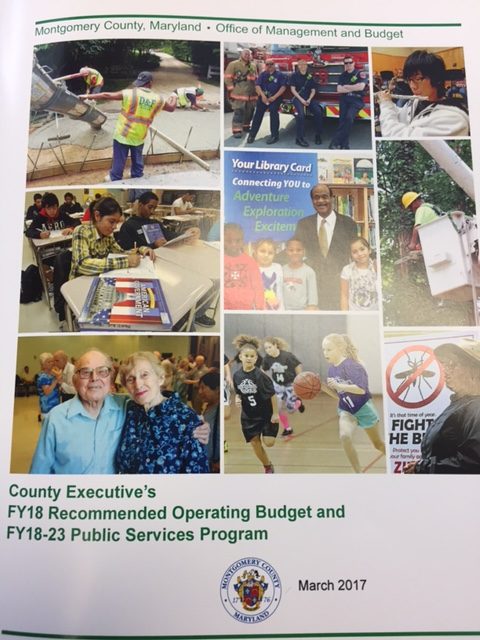 Leggett Unveils $5.4 Billion Budget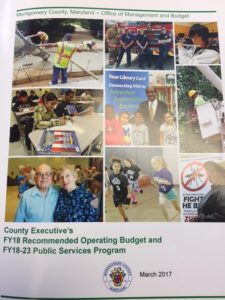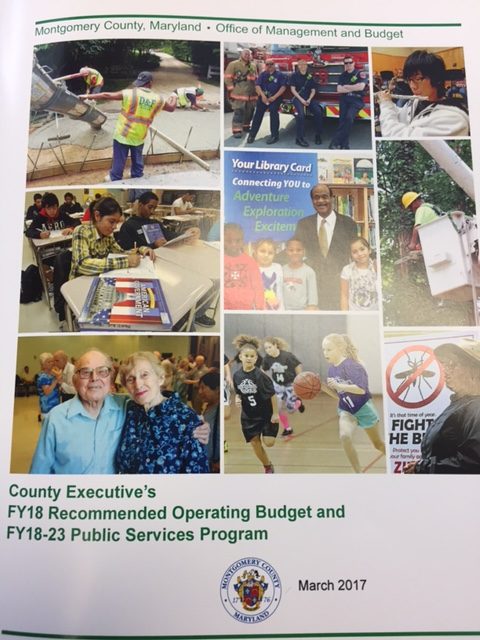 Montgomery County Executive Ike Leggett released his proposed budget Tuesday totaling $5.4 billion, a 2.7 percent increase over last year, which includes an increase in school funding and expanded library hours.
"Overall I think the budget is a sound one because we're providing reserves and dealing with critical needs in the county," Leggett said in a Monday interview. "We're balancing it pretty well. It's a mixture of some restraints but in targeted areas, areas of improvement."
The proposed budget is for fiscal 2018, which covers the 12 months following July 1. The budget has been given to the County Council, which will hold a series of hearings on the proposal and make its own changes before approval in May.
The budget holds the property tax to the so-called charter limit, which limits growth in county property tax receipts to inflation. According to information provided by the Leggett administration, the tax rate falls 2.54 cents to $1 per $100 assessed valuation, but because of increases in assessments, the tax bill on a $400,000 home would increase about $20 for the year, from $4,106 to $4,126. The budget also includes a $692 property tax credit for owner-occupied homes.
Last year, the council increased property and recordation taxes by $33.7 million, in part to fund a major increase in Montgomery County Public Schools budget. Leggett opposed the increase, predicting the "negative reaction" from residents. The tax increases were one of the motivating factors voters cited in approving a term limits measure that passed in November.
That increase, Leggett said, prevented an increase this year as well as next.
The county will honor labor agreements with firefighters and police, and the UFCW Local 1994 MCGEO.
The county budget is facing pressure from the Wynne case, in which Maryland allowed local jurisdictions to tax out-of-state income. The system was challenged in court, ending in a Supreme Court ruling against the state. The effect on Montgomery means county coffers lose $30 million and must pay back $27 million, Leggett said.
Another pressure affecting county spending is the change in administration in Washington, the county executive said. During the interview, Leggett pulled out his cell phone to call up a story about President Trump's plan for drastic cuts in the federal work force.
"That has a huge potential impact on the county," Leggett said. "We have nearly 48,000 county residents who are federal employees. That's a huge number."
Leggett pointed out some of the good news in his spending plan. MCPS would be receiving $1.66 billion, an increase of $54 million over last year and $25 million over the state's "maintenance of effort" level. Montgomery College would receive $136.1 million in county funds, $2 million over maintenance of effort. The $42.7 million library budget is 6 percent above pre-recession levels and increase service hours at three branches. Montgomery County police would add 13 positions, with five focused on suppressing gang activity in Montgomery Village.
Affordable housing programs would increase $53 million, which would bring the total for created or preserved affordable units to 59,000.
The Montgomery County Economic Development Corp. and WorkSource Montgomery would receive $1.4 million targeting specific industries, including cybersecurity and information technologies.
Community grants would increase $905,000 to $7.8 million.
The budget includes a $104.25 water quality protection charge, a $9.25 increase over last year's charge, which is applied to property tax bills. The charge is used to improve the water quality of our streams and reduce the impacts of stormwater runoff, according to the county's Department of Environmental Quality website.