Leggett Does Not Sign Pesticide Bill (VIDEO)
In an Oct. 19th memo addressed to County Council President George Leventhal, Montgomery County Executive Isiah Leggett said he is not signing Bill 52-14, also known as the pesticide bill.
"I am concerned about the opinions of an Assistant Attorney General regarding whether a ban on the use of certain pesticides in the County would be preempted by state law," Leggett said. "Undoubtedly, this measure will be taken to court and the result there is quite uncertain."
Leggett described the issue of protecting the public health and the environment and regulating the use of pesticides as "incredibly complex."
According to Leggett, additional outreach and education on alternatives to non-essential pesticides are needed and he called an outright ban on certain pesticides as "confusing to residents and businesses in the county."
In an interview today, County Councilmember Roger Berliner said he was not surprised that Leggett did not sign the bill.
The bill will become law without the county executive's signature, according to Leventhal.
County Exec Leggett declines to sign Bill 52-14, the toxic lawn chemicals bill. It will become law without his signature.

— George Leventhal (@georgeleventhal) October 19, 2015
You can read Leggett's memo in its entirety, below:
Memorandum from the County Executive relating to Bill 52-14, Pesticides – Notice – Requirements
Related: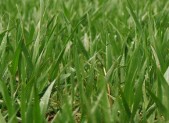 In an Oct. 19th memo addressed to County Council President George Leventhal, Montgomery County Executive Isiah Leggett said he is not signing Bill 52-14, also known as the pesticide bill. "I am concerned about the opinions of an Assistant Attorney General regarding whether a ban on the use of certain pesticides in the County would […]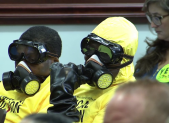 Montgomery County is now the first county in the nation to restrict the use of certain pesticides on private lawns and county owned property. Susan Kenedy reports. Visit our PEG partner County Cable Montgomery to view more of its local programming. Related: