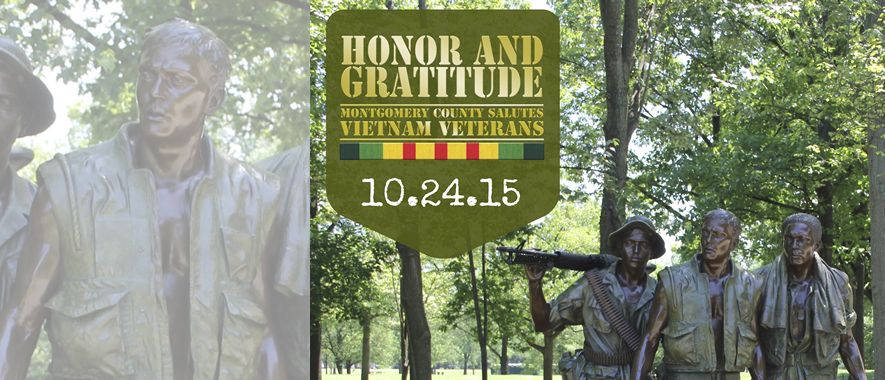 Leggett Invites Public to Attend MoCo Salute to Vietnam Veterans (VIDEO)
Montgomery County Executive Isiah Leggett attended the groundbreaking ceremony for the Clarksburg Premium Outlets today. In this MyMCMedia extra, when asked about Saturday's event to honor our county's Vietnam veterans, Leggett said he encourages residents to attend and he said it's an honor for him to host it. Take a look:
Now is the time to register for this free program: Honor and Gratitude: A Salute to Montgomery County's Vietnam Veterans. You can find more information about this program on  its official website: www.mocovietnamvets.org.
You can also follow the event on Facebook  and for more MyMCMedia coverage, visit the Montgomery County Honors Our Vietnam Veterans web page.
Bob Schieffer, who recently retired as host of CBS's Face the Nation, will be the host and guest speaker at the Oct. 24th event.