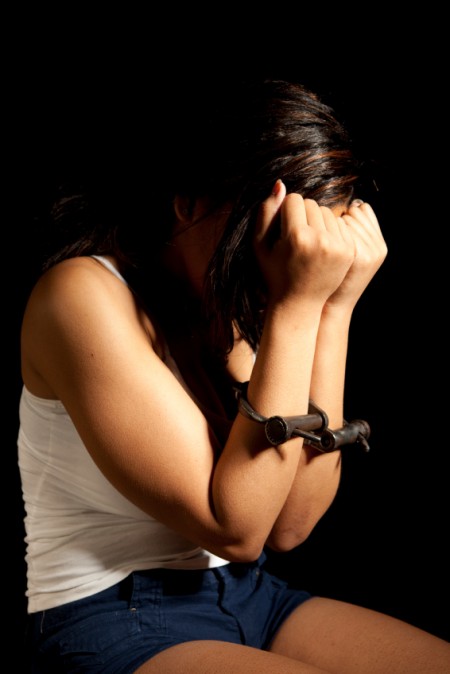 Leggett Launches Task Force to Combat Human Trafficking (VIDEO)
Montgomery County Executive Isiah Leggett announced the appointment of a Montgomery County Human Trafficking Task Force on June 5.
This new task force will explore possible new County legislation to combat human trafficking, raise awareness of the forms human trafficking takes in the County, and review ways to improve services provided by the County to victims of trafficking.
"The Vice and Intelligence Section of our Montgomery County Police Department has long had an aggressive law enforcement effort targeting human trafficking," said Leggett. "The task force will expand our ability to support the young female victims who are forced into lives they didn't choose and have no way of escaping."
Also speaking at the press event were: Council President Craig Rice, Montgomery County Police Chief J. Thomas Manger, Vice and Intelligence Sergeant Kenneth Penrod, Montgomery County Commission for Women member and Chair of the Human Trafficking Task Force Bobbe Mintz, Maryland Rescue and Restore Coalition member Danielle Lohan and human trafficking victim and founder of Courtney's House Tina Frundt.
"In 2007, I directed that human trafficking be a priority for our Vice and Intelligence Unit," said Chief Manger. "In 2013 and into this year, our V&I Unit made 11 trafficking arrests and was involved in two federal human-trafficking prosecutions. This new task force helps us keep ahead of the game as the nature of this crime continues to change."
The Montgomery County Commission for Women (CFW), after consultation with the police department, prepared a written request to the County Executive to recommend the establishment of a task force to study the issue of human trafficking in the County.
"The state of Maryland established a task force in 2007," wrote CFW President Chandra Walker Holloway. "But the nature of associated crimes may differ from one jurisdiction to another and we need to focus resources and attention on our own law enforcement and service providers."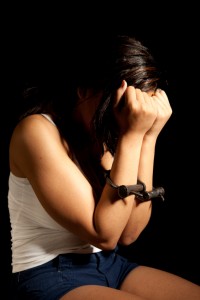 Maryland law defines human trafficking for sexual purposes in Criminal Law Article 11-303, which makes it unlawful for a person to knowingly take, place or harbor another for prostitution; persuade, induce or encourage another to be placed in any location for prostitution; use or detain another by force, threat or persuasion to engage in prostitution; or receive compensation for procuring or placing another in a place or house of prostitution.
"We believe the public is largely unaware that human trafficking and its tragic consequences exist right here in Montgomery County," said Mintz, speaking on behalf of the Montgomery County Commission for Women. "One of the first goals of this task force is to shine a light on this serious problem."
With Mintz as Chair, the task force will be comprised of members from the County Executive's Office, the County Council, Police Department, State's Attorney's Office, County Attorney's Office, Circuit Court, Sheriff's Office, Department of Health and Human Services, Department of Permitting Services, the Commission for Women, the Commission on Human Rights, Office of Community Partnerships, non-profit advocacy organizations Montgomery County National Organization for Women (MC NOW) and Alpha Kappa Alpha Sorority and non-profit service providers Maryland Rescue and Restore Coalition.
The sexual solicitation of a minor for prostitution and the human trafficking of a minor for the purposes of prostitution are felonies in the state of Maryland and also violate federal laws. The public is reminded that prostitution is a crime and the human trafficking of a minor for prostitution (anyone under 18 years) has even more serious criminal ramifications. In some cases, even if a suspect claims that he did not knowingly engage a minor in prostitution, simply the fact that the victim is under 18 years of age is all that is necessary to be prosecuted for human trafficking.