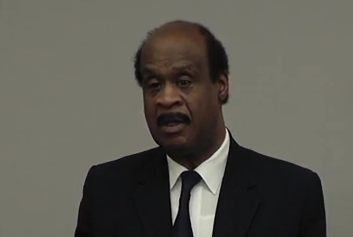 Leggett on Silver Spring Transit Center (Video)
In this MyMCMedia extra, Montgomery County Executive Isiah Leggett, who is running for re-election, responds to a question about the Silver Spring Transit Center at a county executive candidates forum at the Rockville Library on April 16.
The primary election is set for June 24. The other democratic candidates running for the office of county executive include Phil Andrews and Doug Duncan. Jim Shalleck is the only candidate on the republican ballot. The general election is set for Nov. 4.

Related: