Leggett Plans to Withdraw Legislation for an Independent Transit Authority (VIDEO)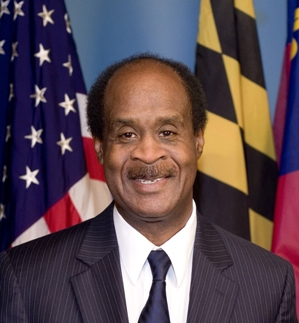 In a memo dated Feb. 2 and addressed to Montgomery County Council President George Leventhal, Montgomery County Executive Isiah Leggett indicates he will ask the State Delegation to withdraw State Bill MC 24-15, Montgomery County Transit Authority.
"Over the last few weeks, we have heard a variety of opinions on how we should address our transportation challenges," Leggett writes in the memo. "A wide range of organizations and individuals came forward to voice their support for giving Montgomery County control of its transportation destiny through establishing an Independent Transit Authority. A considerable number of businesses and environmental leaders, transit activists, students, prominent non profits representing thousands of people, and citizens all spoke about the importance of charting Montgomery County's future, both economically and with compassion for those who depend on transit. Yet, many other voices expressed great concern about the viability of Bus Rapid Transit or about how a future transit system should be financed and managed."
Leggett said he has given considerable thought to these views and plans "to ask our State Delegation to withdraw State Bill MC 24-15, Montgomery County Transit Authority, so that we can more fully engage all the stakeholders, including the Councilmembers and our State Delegation."
According to Leggett, he hopes to have developed a consensus on the best approach for achieving transit and transportation objectives by June.
"To be clear," Leggett said. "I feel it is absolutely necessary to include all options to move our county's transportation plans forward, including considering alternative financing options as we continue to operate under the current Montgomery County Department of Transportation and our existing taxing authority."
For now, Leggett said he looks forward to developing real solutions in a collaborative approach over the next several months.
"Montgomery County must continue to fight for its fair share of State transportation funding," Leggett said,  "but we cannot sit idly by while the State decides our destiny on this important issue."
On his Twitter page, Montgomery County Councilmember Roger Berliner, who chairs the county's Transportation Committee, said Leggett's decision to withdrawl the legislation is the "right move."
The CE withdraws enabling legislation for ITA. Right move. Too many concerns and not enough time to resolve them.

— Roger Berliner (@RogerBerliner) February 2, 2015
Council President George Leventhal was asked about the memo at his news briefing on Feb. 2. Take a look:
If you missed the State Delegation's hearing on Jan. 30 at the Council Chambers you can watch it here.
Related:

In a memo dated Feb. 2 and addressed to Montgomery County Council President George Leventhal, Montgomery County Executive Isiah Leggett indicates he will ask the State Delegation to withdraw State Bill MC 24-15, Montgomery County Transit Authority. "Over the last few weeks, we have heard a variety of opinions on how we should address our […]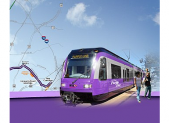 Montgomery County Council President George Leventhal and Councilmember Roger Berliner, chair of the Council's Transportation, Infrastructure, Energy and Environment Committee, issued the following statement today regarding transit funding for the County: "The first and nearest term decision regarding transit in Montgomery County is whether the Purple Line will proceed, which Governor Hogan and Transportation Secretary […]