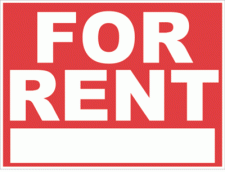 "Renters Deserve a Voice"
In his "State of the County" address, Montgomery County Executive Isiah Leggett declared: "Thirty percent of Montgomery County residents rent their homes. Renters deserve a voice. I have worked to make sure they have one in my administration."
Renters are being recognized as a growing class of residents in need of support and protection. Montgomery County and state elected officials are proposing an unprecedented array of renter housing policy and legislation.
The Montgomery County Council's Planning, Housing and Economic Development committee (PHED) will consider at least two proposals stemming from the county's Tenants Work Group Report (TWG) and new proposals by Council-member Marc Elrich and County Executive Ike Leggett. The County Executive's proposal calls for publicizing landlords who raise rents above the County's Voluntary Rent Increase Guideline (VRG). The VRG, which has no force of law, is frequently ignored by landlords who raise rents many times more than the VRG requests. Last year's VRG was 2.8 %, but thousands of renters saw increases of 5-12% orhigher.
County Executive Ike Leggett also supports the TWG's recommendation to make mandatory the county's annual rental housing survey. Currently, the rental survey, conducted by the Department of Housing and Community Affairs, is a voluntary survey with no penalty for landlords providing false information. Leggett's proposal makes the survey mandatory and provides for penalties for landlords who do not supply accurate data.
Elrich's "Anti-Rent Gouging" proposal takes Leggett's one step further by placing a cap on how much landlords can raise rents above the VRG without justification.
The Montgomery County Council's Planning, Housing and Economic Development committee working session will be held Monday, February 25 at 2:30 p.m., in Council chambers at 100 Maryland Avenue. The session is expected to be fully attended by scores of renters from across the county.
In Annapolis, Delegate Sheila Hixson, who chairs the Ways and Means committee, is spearheading HB315 which calls for the enactment of just-cause eviction law, requiring landlords to renew annual leases unless they have just–cause reasons not to, such as failure to pay rent or law breaking. The legislation calls for rent stabilization to protect renters from excessive rent increases.