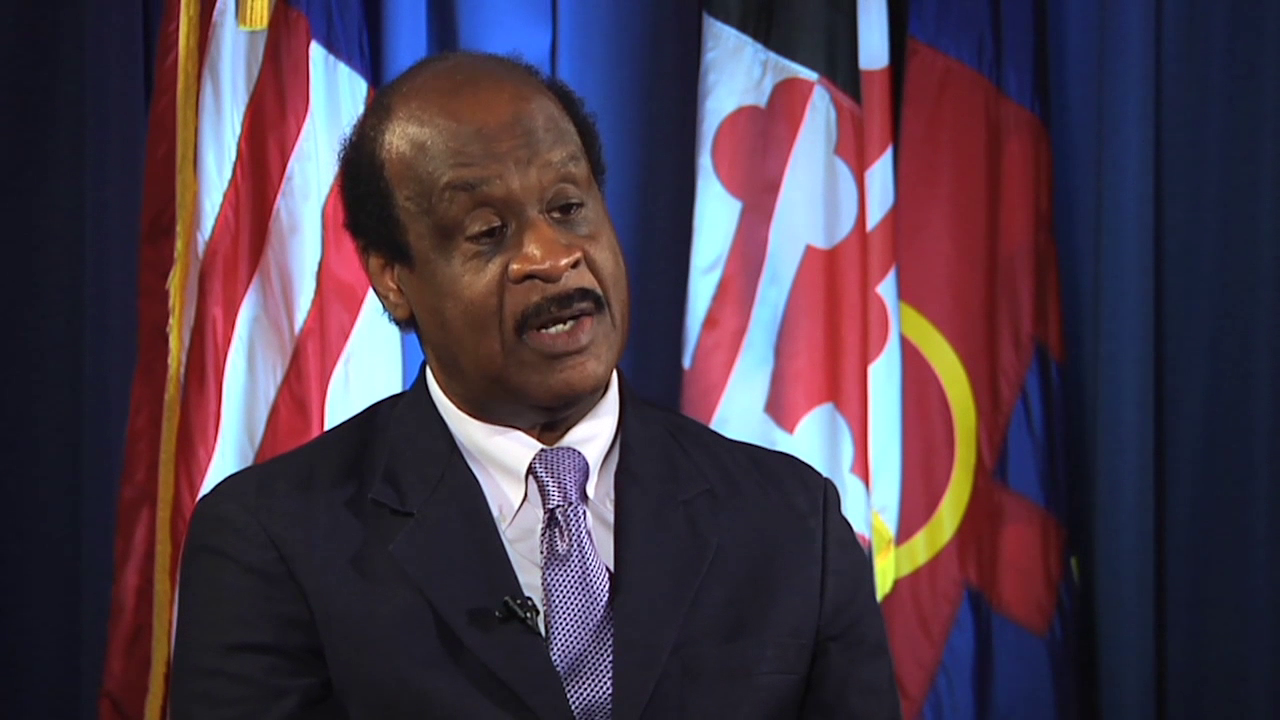 Leggett Sets the Record Straight on Budget Savings Plan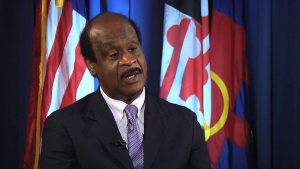 Montgomery County Executive Isiah Leggett transmitted a memo to Council President George Leventhal late this week in response to a memo that Leventhal sent to Councilmembers about the budget savings plan.
"I would like to set the record straight on a number of issues that you have raised," said Leggett in the first paragraph of the memo, dated July 16.
Specifically, Leggett says the Council President has his facts wrong when it comes to the county's reserves and the impact on the fiscal year 2016 budget.
"In fact, FY 16 is a problem, as is FY 17, FY 18 and possible a number of years after that," Leggett states in the memo. "The revenue shortfall between FY 15 and FY 16 is now projected to be nearly $60 million. We cannot use our reserves to cover this shortfall and remain on track to reach the 10 percent goal to which we have mutually committed to the rating agencies. The math does not work."
According to Leggett, it is important to "acknowledge the gap we face in FY 16 because failure to do could force us into a deeper hole to climb out of in subsequent years." The county executive also notes that the situation could get worse. "It is also important to note that this projected FY 17 gap does not include funding for any compensation agreements, increases in benefit costs, snow removal costs, or additional MCPS funding requirements."
Leggett said it is "imperative" that the Council act now and not wait for information on the November income tax distribution.
"Delaying appropriate action will only force deeper and more damaging cuts to programs and services than what is before you now," Leggett wrote. "This is not a risk I believe we should take."
When it comes to priorities and serving the county's vulnerable residents, Leggett said he shares the values and priorities that are important to our community.
"Clearly, all of the choices before us, whether Council enhancements or other reductions, will require sacrifices and prioritization of the many programs and services we fund to achieve our common goals," said Leggett.
You can read Leggett's entire memo, below: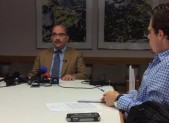 Montgomery County Council President George Leventhal transmitted a memo to the County Council today about County Executive Ike Leggett's recommended $51 million fiscal year 2016 savings plan. "In my view, a savings plan is needed now, at the start of FY 16, because there have been major changes in the county's revenue picture since May […]