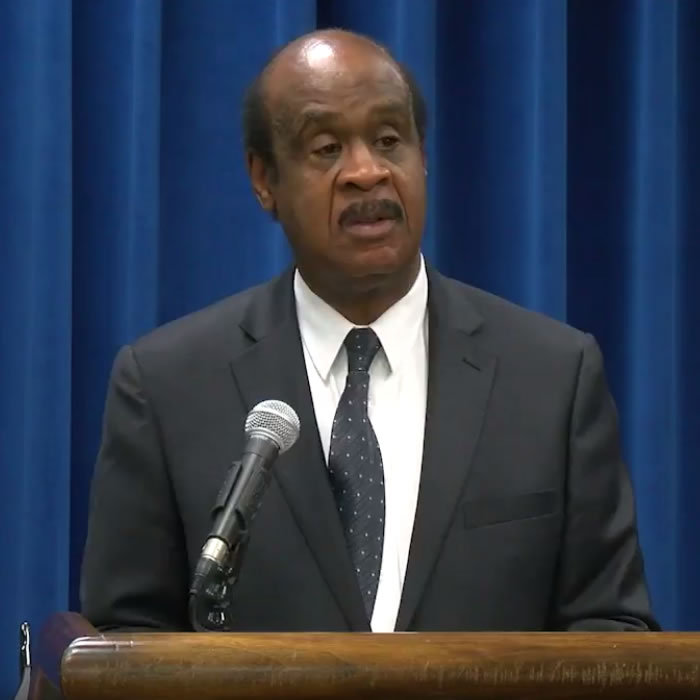 Leggett to Serve on University System Board of Regents
Former Montgomery County Executive Ike Leggett has been appointed to the University System Board of Regents, Gov. Larry Hogan's office announced Friday afternoon.
"It's something that feels somewhat natural to me," Leggett said. "It's something I may have wanted to do later on."
Leggett retired from public office in December, after serving 12 years as county executive. Since then, he's been traveling and writing.
"The opportunities and the available positions come up only so often," he said.
Leggett's appointment is included in the annual "Green Bag" appointments, a reference to a 17th century English term that refers to the green satchel used each year to bring gubernatorial nominations to the Maryland Senate.
With the nomination, Leggett must be confirmed by the 47-member body.
The board has been at the center of a controversy of the death of a freshman University of Maryland football player in May from heatstroke. The board ruled in October that the coach was not culpable in the death, but university President Wallace Loh fired him anyway.
In November, regents chairman James Brady resigned.
Leggett said the "challenges" didn't factor into his decision to accept the nomination.
"Higher education is my first calling, both as a professor and as an administrator," he said.
Other Green Bag appointments from Montgomery County are:
Kathryn Smith, to the Maryland Veterans Home Commission;
Yun Jung Yang and Gloria Chang, to the Maryland Commission Women;
Kevin G. Sneed, State Board of Architects;
Sumita Kim, to the Maryland State Arts Council;
John H. Kiser, to the Maryland Aviation Commission;
Steven Lane Fanaroff, to the Maryland Food Center Authority;
S. Anthony McCann, to the Maryland Health Benefit Exchange Board;
Michael J. O'Grady, to the Maryland Health Care Commission;
Sheila T. Bashiri, to the Maryland Historical Trust Board of Trustees;
Arielle Fougy Hinton, to the Commission on Judicial Disabilities; and
Robert F. Levey and Marice I. Morales, to the Montgomery College Board of Trustees;