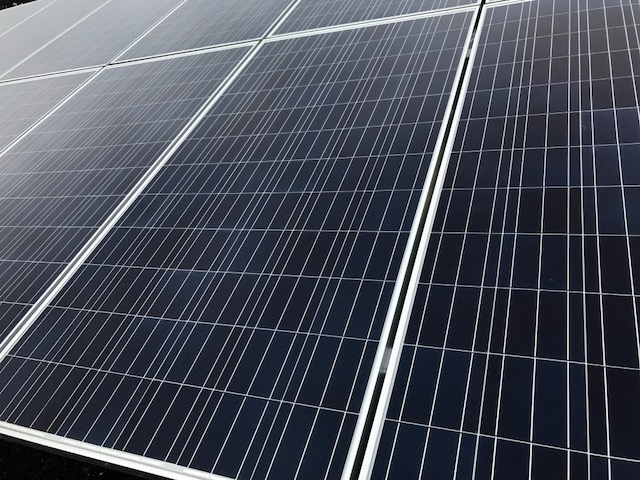 Leggett Unveils County's Largest Solar Project (VIDEO & PHOTOS)
County leaders gathered in Boyds to celebrate a new stride towards gaining energy independence.
Montgomery County Executive Ike Leggett joined County Council President Roger Berliner and County Councilmember Marc Elrich to unveil the largest solar project to date at a County facility.
"This facility virtually, [is] independent of the grid during emergencies so when there is power outages, the individuals who are here, many who are here who cannot leave to go someplace else, will still have power and energy to operate the facility," said David Dise, director for the Department of General Services.
There were more than 2,600 solar panels installed at the Montgomery County Correctional Facility.  This completed energy project is expected to produce 3.5 million kilowatt hours of electricity each year. That's enough to provide more than 50 percent of the electricity used by the facility.
The correctional facility is just one of the more than 14 different locations where solar panels have been installed on County structures. Leggett said he hopes this larger project will prompt other solar projects throughout the County.
"Thanks to a public-private partnership, we are able to add solar to our public facilities at no upfront costs to the County," Leggett said. "With these solar projects, we expect to save $15 million in electric bills during the next 20 years while achieving significant reductions in greenhouse gas emissions."
Here at the Montgomery County Correctional Facility in Boyds for an energy independence announcement by county officials. @mymcmedia pic.twitter.com/Pj9d4GQR4w

— Mitti Hicks (@MittiMegan) July 5, 2017