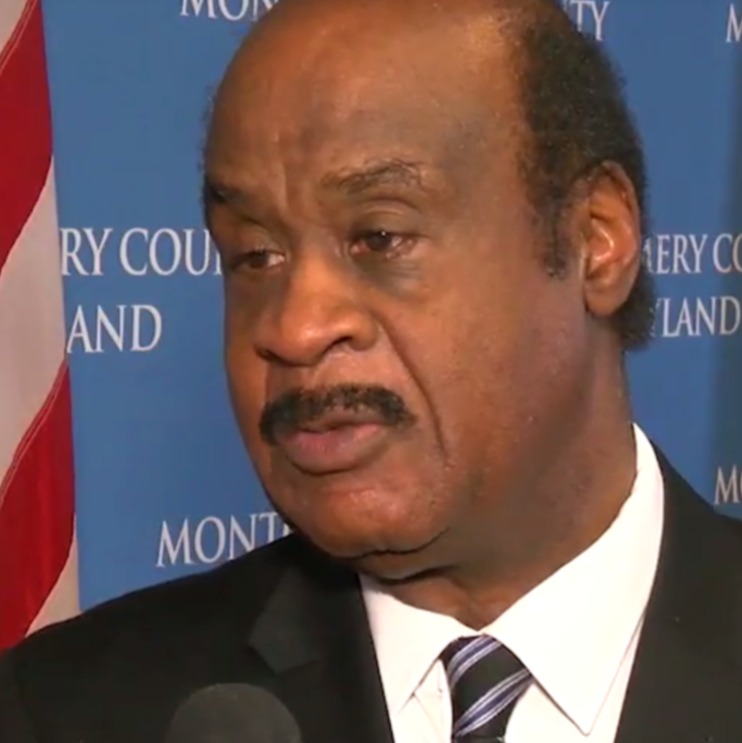 Leggett's Last County Budget Increases Spending 2 Percent, Cuts Tax Rate 2 Cents
County Executive Ike Leggett unveiled the last budget of his political career Thursday, a $5.56 billion spending plan that funnels $75 million more into the school system, cuts other county spending slightly and offers virtually no property tax increase.
Speaking before about 80 to 90 people — mostly county government executives — Leggett warned of "significant challenges" to county revenues, singling out the state and federal governments.
"Given the continued record of uncertainty at state and federal levels, and the potential impact federal employment and spending reduction can have on our local economy, we must remain cautious in our spending," Leggett said.
Many federal job centers are vulnerable to cutbacks and harm to the county finances, he said.
The budget proposal is for fiscal 2019, which begins July 1. The Montgomery County Council will deliberate on the proposal before adoption later this year.
Although Montgomery County Public Schools received an increase, other county spending declined 0.5 percent, Leggett said.
The MCPS increase would bring school spending to $2.59 billion, all but $19 million of the increase is mandated under the state's "maintenance of effort" law. Under maintenance of effort, a school district must spend, per pupil, at least the same amount from one year to the next.
In an interview after Leggett's proposal, School Superintendent Jack Smith said a lot of the $19 million would be going toward growth.
"The goal is to put it as close to scools classroom and students as possible," Smith said.
The property tax rate declines 2 cents to 98 cents per $100 valuation. Still, property taxes are expected to increase slightly because of rising assessments. In his presentation, Leggett said homeowners could expect their taxes to increase $27 a year.
The budget also maintains a $692 credit for homeowners.
The rate stays within the so-called charter limit, which allows property taxes to increase by the rate of inflation.
Overall, Leggett's budget proposal increases county spending by 2 percent.
Leggett often remarks his budgets have had to navigate the county through difficult financial times, in large part because of the Great Recession.
A chart provided as part of the presentation showed his budget increases have been more modest than the last three budgets of his predecessor, Doug Duncan. Duncan increased spending 11 percent in 2005, 11.4 percent in 2006, and 14.1 percent in 2007.
Leggett proposed a 7.6 percent budget increase in 2013, a 7 percent cut in 2011, and 4 percent or less for the past four years.
Other bullet points from his presentation:
Montgomery College would receive $313 million.
Reserves would reach $492.6 million or 9.4 percent. In 2010, reserves were $77.6 million.
Leggett's proposal would increase money to affordable housing by $51.6 million.
Police would receive $1 million to combat criminal street gangs.
You can see more details about the budget at the county's "Open Budget" website.