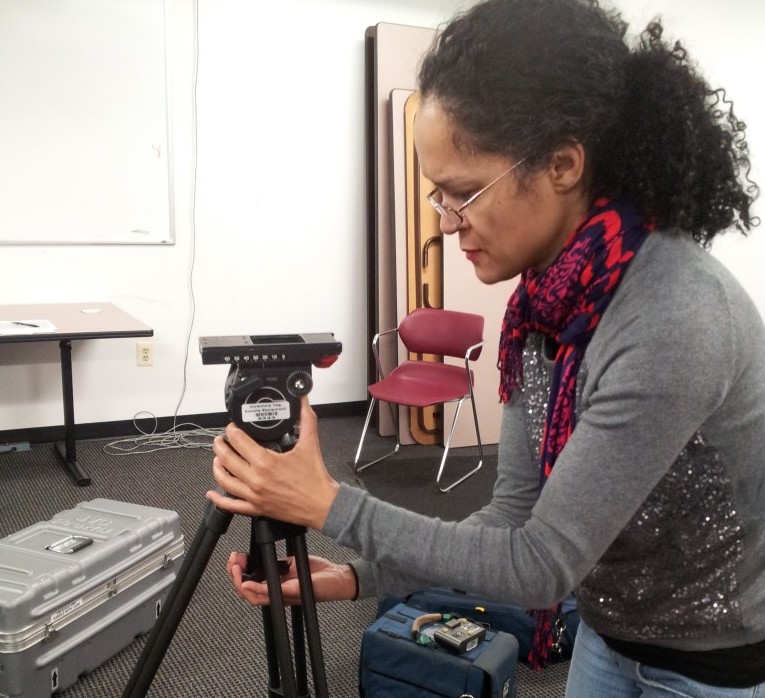 Let's Get the Snow on the Road
Another week of classes has passed and we are pleased to hear positive feedback from students.  Overall, classes are full and attentive.  Our youngest student is 14-years-old and respectfully I wouldn't even ask about the oldest.
Our week, just like any other week starts or ends Saturday, depends on how you look at it.   On Saturday, we had our first Field Tech class.  We separated into small groups and students learned basic skills on our field equipment.  Most of them were just eager to learn more of everything, but we had to leave some for next week.
Tuesday is our usual Studio Tech class which had to be rescheduled for Wednesday because of "Shovelmania".  It was bitter cold and snowy, but some students managed to make it for the makeup class.  We were a little low on people understandably so.  Jimmy and Daniel helped us fill spots for the guest and host along with a few goofs.  Across the street in our annex building Larry was teaching the studio producer class and when I walked in, I saw eyes on the board and hands raised to ask questions.  It couldn't have been a better sign that things are going well.
Thursday was Carrie's Field Producer class.  The cold and icy roads didn't overpower the enthusiasm.  We had full attendance for the class, and students are almost ready to go out on their first field project.  It was also nice to see some familiar faces who take other classes with us.
Overall, it was a great week for the training department, we're now preparing for the next week of classes.  In addition, there is a lot of interest for the next round of classes which starts in April.  We always look forward to offer more classes, and even welcome new students.