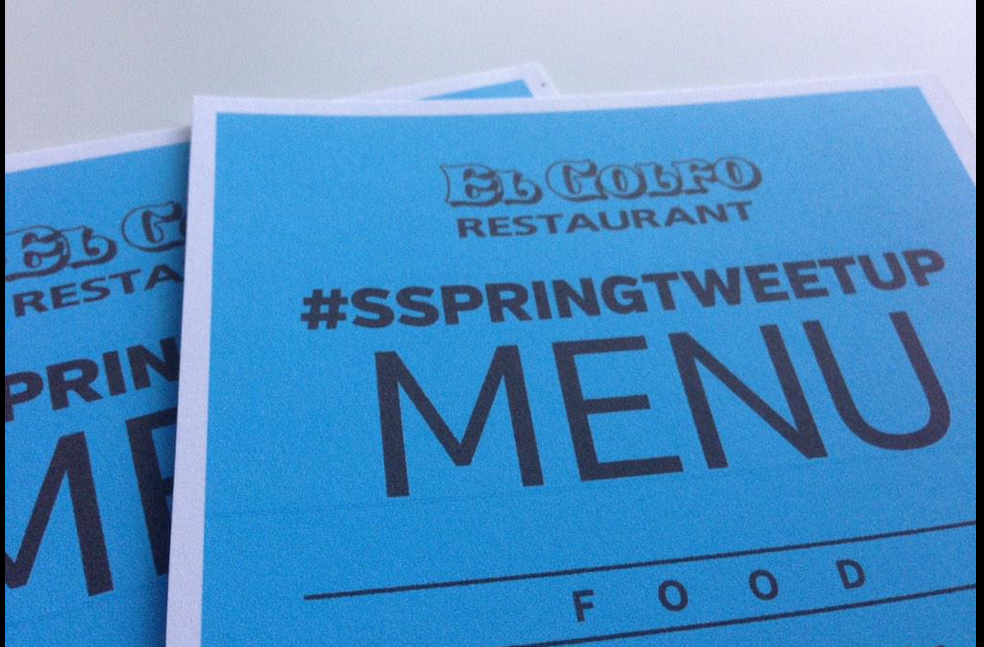 Let's Meet: Silver Spring TweetUp
Social media is here to stay. We all know that. I follow you; you follow me, but we may have never met. To fix the lack of "real interaction" Peter Tan, the blogger behind Silver Spring Inc., organized the Silver Spring TweetUps- meetings that bring people from the virtual to the real world.
He also talks Taste The World in Fenton Village event and more.
Aline Barros: What was the inspiration behind Silver Spring Inc and #SSTweetUp meetings? Is the hashtag correct?
Peter Tan: TweetUps are a commonly established form of meeting people throughout the country. I was first exposed to one in Colorado Springs. They demonstrate that online communities can be created really quickly, but have little real impact on either the real world community, or the social nourishment for individuals. The fact that many people attend TweetUps is a demonstration that people are hungry for interaction. Countless articles describe how the rise of technology and specifically social media can lead to less socialization and, as pack animals, less fulfilling lives. TweetUps allow a way to adjust to that landscape and ensure that people get the opportunity to meet each other in person and form real relationships. Silver Spring has many communities, some overlapping, and some disparate. There is certainly an online community and leveraging the Silver Spring TweetUp to bring different communities together. In addition, we host the events at local businesses. We have done two around the central business district at Mrs. K's Toll House and one at Denizen's Brewing Co. Bringing these groups of people to local businesses obviously brings revenue and brand exposure to the business, but also exponentially amplifies their message because almost all attendees are on Twitter. The hashtag for the event is #SSpringTweetUp, and yes, we look like dumb-dumbs for not using #SSTweetUp. That, alas, was already used.
Barros: How many people work with you on Silver Spring Inc and who organizes the TweetUp meetings? How many people come to the meet ups?
Tan: Silver Spring Inc has two staff members, myself and Nate Fisher. The Silver Spring TweetUp is organized by Silver Spring Inc and Fenton Street Market. Over three volumes of the TweetUp, we have averaged about 35 people per event.
Barros: What are some of the issues you hear from the community through Silver Spring Inc and when hosting these meetings?
Tan: Since this is a diffused social event, Silver Spring Inc is simply not privy to many of the issues that come up or are discussed. Silver Spring Inc is not positioning ourselves to be the catch all for everyone's concerns. Ideally, we are a facilitator that can help people meet the neighbors they need in order to address their issues, lend their expertise and make awesome things happen. At the last event, Silver Spring Inc did make special mention of two groups who were in attendance, Catylator (who is trying to open Silver Spring's first Makerspace) and the Silver Spring Volunteer Fire Department (which is having their 100th anniversary this year).
Barros: I believe Silver Spring Inc is behind the Taste of The World in Fenton Village (one of the organizers) and Easter Egg Hunt. Talk a little bit about these two events.
Tan:  Silver Spring Inc has been contracted to coordinate the Taste The World in Fenton Village event. This is a big year, as it its their fifth year. We are a marketing company, including event marketing, so this is very much in the realm of what types of services that we offer. The event has grown considerably over the last 4 years, and Montgomery County, Silver Spring Town Center Inc, the Citizen's Advisory Board and all volunteers have done an incredible job of creating a marquee Silver Spring event. As such, we simply want to build on the excellent foundation that they created and expand on the marketing to give greater exposure to the event.
The Silver Spring Easter Egg Hunt will be canceled this year, due to too many projects for Silver Spring Inc this year. We had a blast doing it last year and will do it again next year, but we want to improve our execution exponentially, and our bandwidth simply would not allow that this year. We will, however, have a large scale event in early Autumn similar in scope to the Easter Egg Hunt. It will be something that Silver Spring has never seen before.
Barros: Why do you think it's important for organizations like yours to exist in the community?
Tan: Silver Spring Inc is a for-profit marketing company. I want to be very clear about that. We do, however, try to align our business model with contributing to our community. Speaking candidly, there's an element to marketing involved with that decision. We strive to be a brand that people can support not only for exceptional products and services, but also for shared values.
Barros: Any major projects coming up?
Tan: We do have a public art project coming up that is still somewhat under wraps that we're working on in partnership with Fenton Street Market and McLean Bible Church. You can expect that in April.
Tan said the next #SSpringTweetUp is not until May, but to find out more about Silver Spring Inc, click here.