Leventhal Holding News Conference Today
Montgomery County Council President George Leventhal is scheduled to meet with members of the media at 11:30 a.m. today, to discuss key items that will be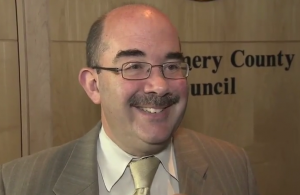 facing the County Council and its respective committees in the near future.
Leventhal is expected to discuss the council worksessions reviewing County Executive's Isiah Leggett's recommended Fiscal Year 2016 operating budget, affordable housing programs, and child care issues.
Also, this morning, the Council's Health and Human Services Committee and its Education Committee will meet jointly on a number of budget-related child care issues. One of the issues is proposed Bill 13-15 that would create a new County Office of Child Care.