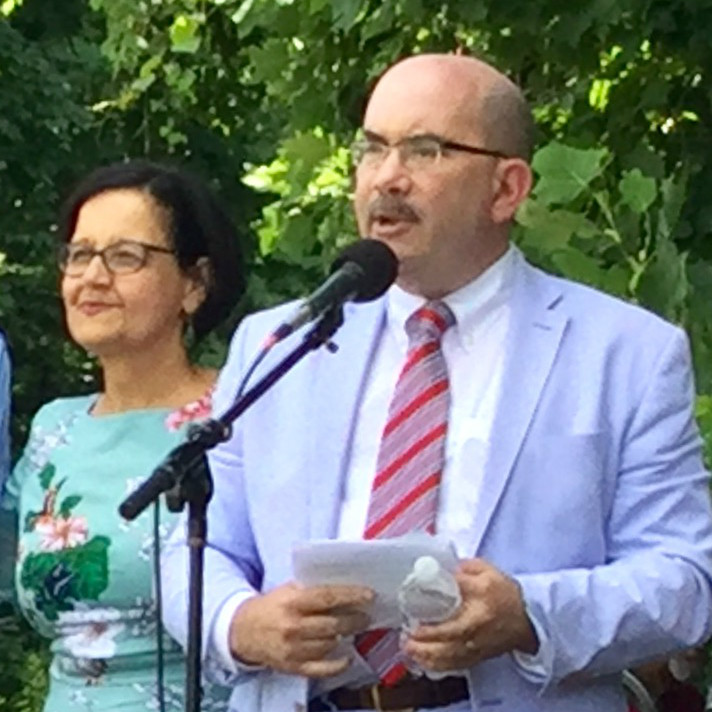 Leventhal Kicks Off County Executive Campaign (VIDEO)
Montgomery County Councilman George Leventhal kicked off his campaign for county executive Saturday drawing about 100 supporters at Wheaton Regional Park.
Much of his address to his supporters focused less on policy initiatives and more on how he would make county government work.
"As your next County Executive, I will lead a cost-effective government that sets priorities and achieves results. I'm not running as an outsider to county government or county politics," Leventhal said. "I'm running as the guy who understands the mission of every county department and knows how to provide you with government that works for you and gets results."
As if on cue, his cell phone rang at about this moment in his speech. He quipped that the constituent's issue would be addressed later.
In an interview before his address, Leventhal promised to increase capacity on I-270 and to set benchmarks for improvement for Montgomery County Public Schools.
He also promised to concentrate growth in the county's downtowns and to be active in talking with local businesses on finding out what they need to succeed and attract talent.
"We've got to take pride in the extraordinary demographics of our population. We have people form every country in the world speaking every language. That's a great plus, that makes us economically competitive," Leventhal said.
Leventhal is one of at least three Democrats seeking the county executive position. He'll face Council President Roger Berliner and Councilmember Marc Elrich in the June 26, 2018, primary. Total Wine founder David Trone is considering a county executive run as well.
Republican Robin Ficker has filed for the county executive's race as well.
Leventhal has chosen to finance his campaign using the county public election fund, which limits the number and size of contributions. In return, candidates can leverage their collections into subsidies from the county.
He needs 500 donors and to collect $40,000 to receive public money. A graphic displayed at the Saturday event showed he had about 455 donors and about $33,000 collected.
Elrich also has filed to use the public election fund. Berliner has decided against it.