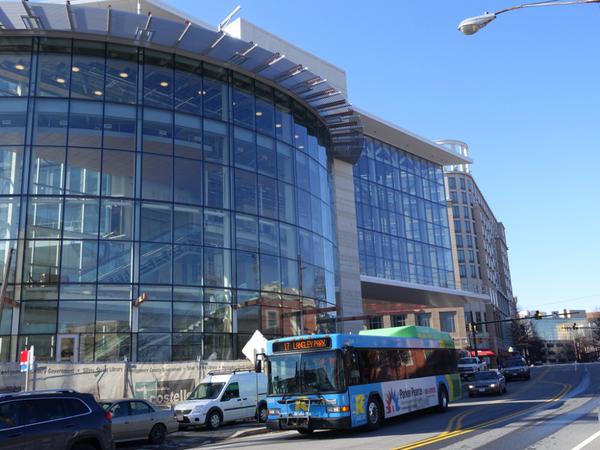 Levine Music to Open 5th Location at Silver Spring Library
Levine Music plans to open a fifth location at the Silver Spring Library later this year.
"We have seen exponential enrollment growth in Montgomery County and know that the Silver Spring Library will fit perfectly into our plans for expanding services to the community and in serving as an arts destination for County residents," said Peter Jablow, president and CEO of Levine Music, in a website post.
"I am very pleased to welcome Levine Music to the Silver Spring Library," said Montgomery County Executive Isiah Leggett. "As Levine has had a campus in Montgomery County for 20 years, including 10 years at the Music Center at Strathmore, we know it is very familiar in serving area residents. The presence of the Levine music education from infants to seniors, and music therapy programs for children and adults, will enhance the Library's stature as a center for art and culture in downtown Silver Spring."
According to Levine's website, the new campus will be located on the second floor of the library, and it will include 16 studios, large classrooms and a recital hall. An array of programs is planned for all ages.
"Montgomery County Public Libraries (MCPL) is excited to have Levine Music sharing space in the new Silver Spring Library building," said Parker Hamilton, director of libraries for Montgomery County. "I see many opportunities for collaborative programming in support of our mission to enrich the lives of County residents."
County Council member Tom Hucker said he is is excited to welcome Levine Music to Silver Spring.
"I am not only excited that they are bringing their world-class programs, instructors and performances to Silver Spring, but are also committed to providing hundreds of children in our community with subsidized music education," said Hucker.
Levine's Silver Spring campus plans to open in the fall of 2016.