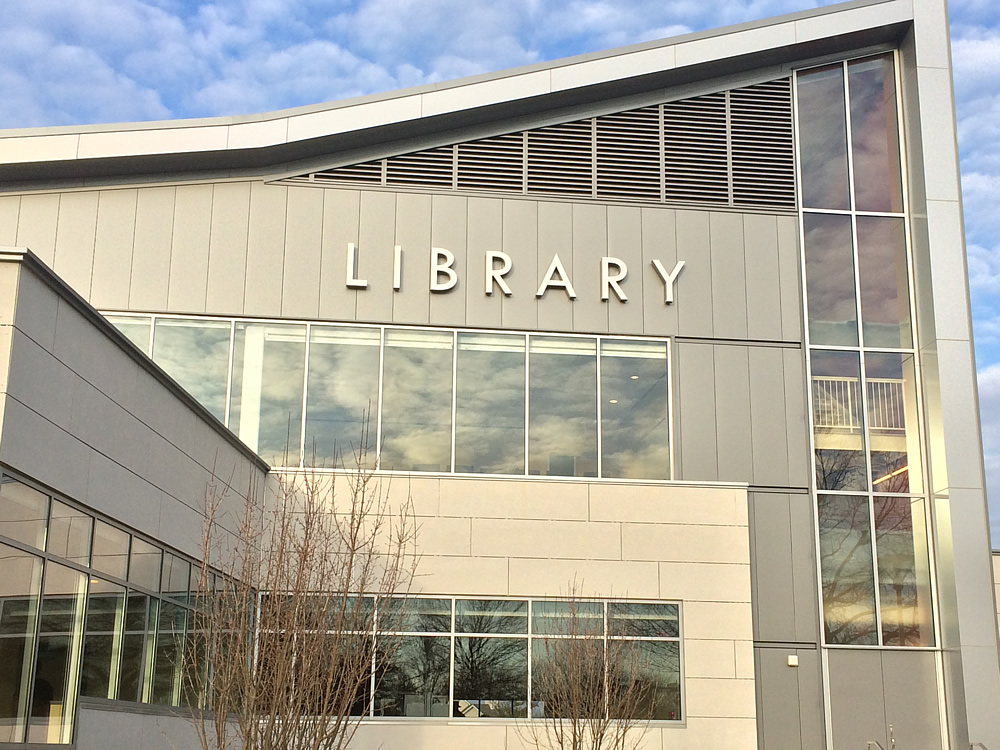 Libraries Director Issues Statement About Server Outage
The Montgomery County Public Libraries (MCPL) system is in recovery mode after what officials describe as an "unprecedented" server outage over the holidays.
MCPL Director Parker Hamilton has posted a message to library users on the MCPL website.
You can read her statement below:
"Montgomery County Public Libraries (MCPL) experienced an unprecedented downtime this past two weeks. Unprecedented in the scope of the repairs necessary and unprecedented in the length of time we were down.
"To update you on the last few days, on Wednesday, December 31, 2014, MCPL worked with IBM to fly in a software engineer on January 1, 2015. This was done, and all software and hardware repairs have been completed. MCPL's Technology Management manager was able to begin the data recovery efforts on January 1, 2015
"I am happy to report that as of today, January 2, MCPL is in recovery mode.
"Beginning this morning, staff are manually entering data collected during the downtime. All branches are now operating online, however, and database access has been restored. As soon as the manual data is entered, we will be able to restore the catalog and My Account features.
"The following information will help you with your accounts during this recovery period:
"Symphony is now back online; however, it will take MCPL two to three additional days to insure all of the records are updated correctly.
"No hold fees will be assessed for items on hold from December 23 to January 6, 2015. Hold notices were sent out on January 1, 2015 for items already picked up. We apologize for this inconvenience; please ignore these notices. Places in the holds queue may shift. It will probably be mid-week the week of January 5 before the final order of customers in the holds queues will be known.
"For 3M users with books on hold, please check your 3M holds account and replace missing holds. MCPL is unable to recreate the list of holds lost – we apologize for the inconvenience.
"Items returned between December 23, 2014 and January 2, 2015 will not be assessed overdue fines. Items that were due or renewed between December 23, 2014 and January 2, 2015 will not be assessed fines. Overdue notices were sent out on January 1, 2015 for items that may have been returned during the downtime. We ask these customers to check back next week so we have a chance to check in all returned items. If the items are still on the customer records next week, customers should call their local branch and alert staff. Staff will work with the customer to resolve any issues.
"My Account is still not available. An announcement will be posted on the website when sufficient work has been completed in the branches to make the information displayed in My Account services accurate for review and action.
"Online payments are not available until My Account comes back online. This issue has been very involved and something we could not have anticipated. As you know, it has caused a major impact on our ability to provide service to you, our customers. We take service interruptions very seriously and are doing everything possible to ensure that this does not occur again.
"I do apologize for this inconvenience, and I want to thank each one of you for your patience and good will during this time. It has made a difficult two weeks bearable."
Message from Library Director Parker Hamilton on system outage: http://t.co/1i64HkJh8B

— MCPL (@MCPL_Libraries) January 2, 2015
We will restore My Account functions and the online catalog on 1/3/15 at noon. — MCPL (@MCPL_Libraries) January 2, 2015
CONT: We hope to complete the recovery/update processes no later than noon on 1/5.

— MCPL (@MCPL_Libraries) January 2, 2015
CONT: Your account and info the catalog as of 1/3 may not be accurate since our data recovery and updating processes will still be ongoing. — MCPL (@MCPL_Libraries) January 2, 2015