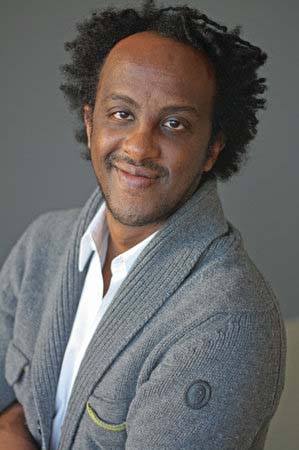 Libraries' Speaker Series Features Big Read Montgomery Author Dinaw Mengestu Saturday
Award-winning author and MacArthur Foundation Fellow Dinaw Mengestu is the featured speaker for Montgomery County Public Libraries' (MCPL) Contemporary Conversations and Big Read Montgomery event. The program will be held at the Silver Spring Library located at 900 Wayne Avenue on June 9 at 7:30 p.m. Registered guests are invited to a reception at 6:30 p.m. to meet the author. Refreshments will be served.
Mengestu will discuss his personal immigrant experience and his award-winning novel, The Beautiful Things That Heaven Bears. The book tells the story of the immigrant experience in Washington, D.C. and Montgomery County. A graduate of Georgetown and Columbia Universities, Mengestu came to the United States at the age of two; a move that reunited his family after his father was forced to flee their home in Ethiopia. He has published in Harper's Magazine, Granta, Rolling Stone, The New Yorker, and The Wall Street Journal.
Mengestu is also the author of How to Read the Air and All Our Names. In 2010, he was considered by The New Yorker as one of their "20 under 40" writers. In 2014, Mengestu was selected for the Hay Festival's Africa39 project as one of 39 Sub-Saharan African writers under the age of 40 with the potential and talent to define the trends of the region.
This event closes a two-month celebration of Big Read Montgomery, which featured varied programs that celebrated the diverse immigrant experiences of residents through discussions about The Beautiful Things That Heaven Bears.
Registration, required for this free program, is available at www.montgomerycountymd.gov/library.
Award-winning author and MacArthur Foundation Fellow, Dinaw Mengestu will speak about his inspiration for his work The Beautiful Things That Heaven Bears and his experiences as an Ethiopian immigrant living between different cultures and worlds.
This Event was Partially Funded By