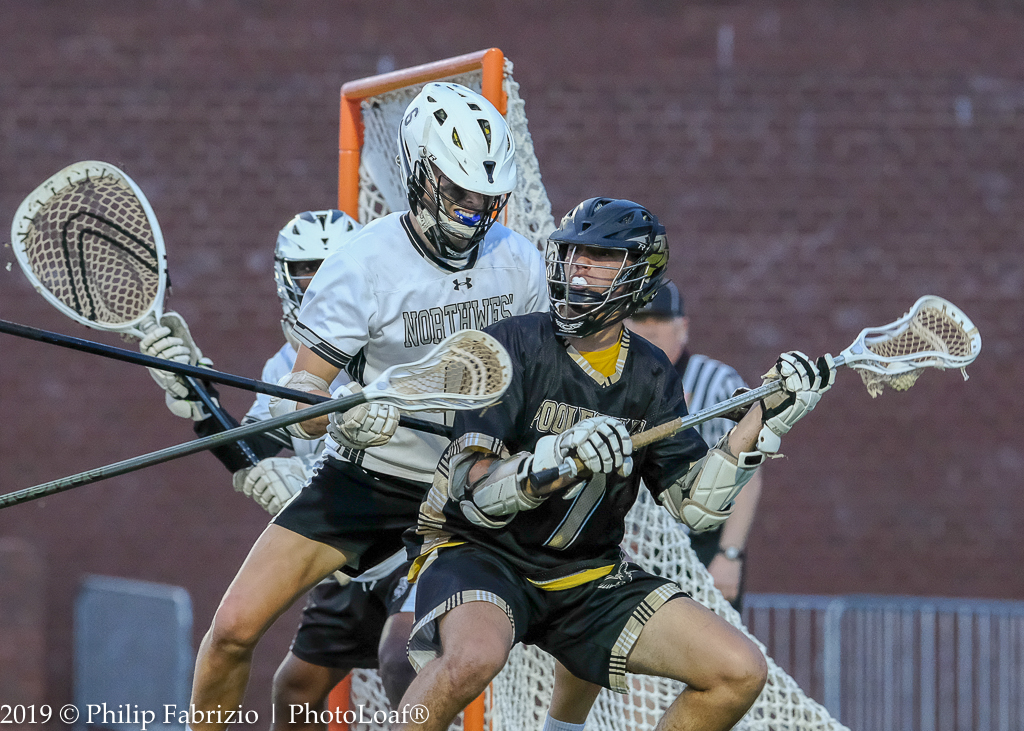 Lightning Favors Northwest LAX in Win Over Poolesville
Germantown, MD – May 3, 2019
Lightning appeared in two forms over Germantown on Friday evening.  First, from the sticks of Northwest (NW) lacrosse attackmen and secondly, from the western sky.  The first provided NW's varsity boys with a seven to three third-quarter cushion over Poolesville while the later caused the game to be canceled at the 9:38 mark.
Leading five to three at the half NW started out strong in the third quarter flinging their sixth goal into the Poolesville defender's net shortly after winning the second half's opening faceoff.  NW captured the ensuing faceoff and did it again, lightning quick with their seventh goal.  Up seven to three with just about 10 minutes remaining on the third quarter clock NW administration looked to the sky.  In the darkening western sky some 20 miles away lightning appeared.  It signified the start of a wet and stormy weekend here in the immediate DMV.
A lightning-delayed game hold of 30 minutes was called.  It passed and the sky's above only appeared more threatening.  Rather than reschedule for Saturday the game ended in favor of NW.
As Montgomery County wraps up its spring sports season on Monday both teams can look forward to the start of the statewide MPSSAA playoffs towards the end of this coming week.
Stay tuned as MCM will cover those county teams as they advance in the state playoffs.
Photos to follow.
All images copyrighted 2019 © Phil Fabrizio | PhotoLoaf®  for MCM