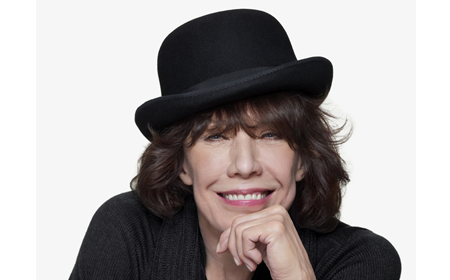 Lily Tomlin at Strathmore (Video)
Lily Tomlin brings her one-woman show March 28 at 8 p.m. to the Music Center at Strathmore, 5301 Tuckerman Lane, North Bethesda. One of America's foremost comediennes, Tomlin will have audience members rolling in the aisles as she revisits her timeless characters, from Ernestine and Sister Boogie Woman to Mrs. Beasley and Edith Ann. Over her more than 40-year career, Tomlin has received two Tonys, two Peabodys, six Emmys, a Grammy, the Drama Desk and Outer Critics Circle awards, and the Mark Twain Prize for American humor.
Tomlin was born in Detroit, Michigan and enrolled at Wayne State University to study medicine, but her elective courses in theater arts compelled her to become a performer. Tomlin made her television debut in 1966 on "The Garry Moore Show" and shortly thereafter made several appearances on "The Merv Griffin Show." Tomlin rose to national prominence upon joining the cast of the top-rated "Laugh-In," where she created the eccentric and endearing characterizations of Ernestine, the irascible telephone operator; Edith Ann, the precocious sandbox philosopher; and the Tasteful Lady, imperious and upper-class, who never fails to puncture her own pretense. She has also guest starred on numerous television shows, such as "Homicide," " X-Files," "Will and Grace," "Desperate Housewives," "Damages," "NCIS" and "Eastbound and Down." She also had recurring roles on "The West Wing" and "Murphy Brown."
Tickets are $27 – $81 and may be purchased by calling 301.581.5100 or online at the Strathmore website.