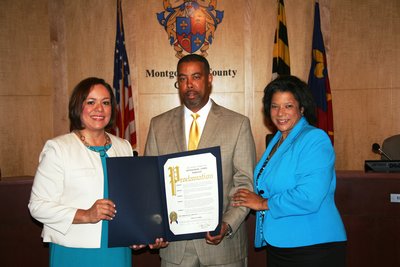 Local Businessman Honored for Helping Rebuild Haiti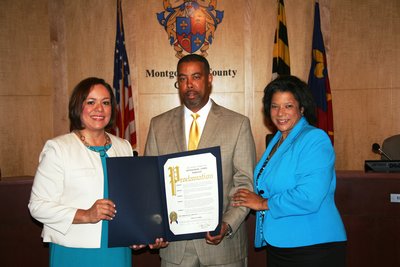 Harold Charles, president and CEO of Silver Spring-based CEEPCO Contracting, LLC, was honored by the Montgomery County Council after he was selected by the U.S. Small Business Administration's Washington Metropolitan Area District Office as the 2014 Small Business Person of the Year.
"It's a great great honor and it really really helps us to try to reach the next level because it supports the mission and makes it easier to give back to people," Charles said.
In addition to its U.S. work, CEEPCO, which Charles founded in 2003, has helped with the rebuilding of natural-disaster devastated Haiti.
With operations in the United States and Haiti, CEEPCO supports infrastructure development and works to build communities and stimulate business and job creation. The firm delivers construction, green building & LEED, emergency management service, and other services.
His company started "very small," Charles said, but quickly grew to be a close to $20 million company.
But his real passion is giving back.
Charles was born in New York but his family moved to Haiti when he was one-year-old. He's been back in Maryland since 1984, but since earthquake that devastation Haiti in 2010, he has been focused on making sure he can help rebuild the country he's close to.
"It's the best thing that I've done in my life," Charles said.
He is constantly on the run splitting his time between his offices in Haiti and Maryland.
But for Chris, it's a dream come true.
"It's something that I've always wanted to do. I'm so grateful to be able to give back," he said.
Find more about CEEPO through its website here.