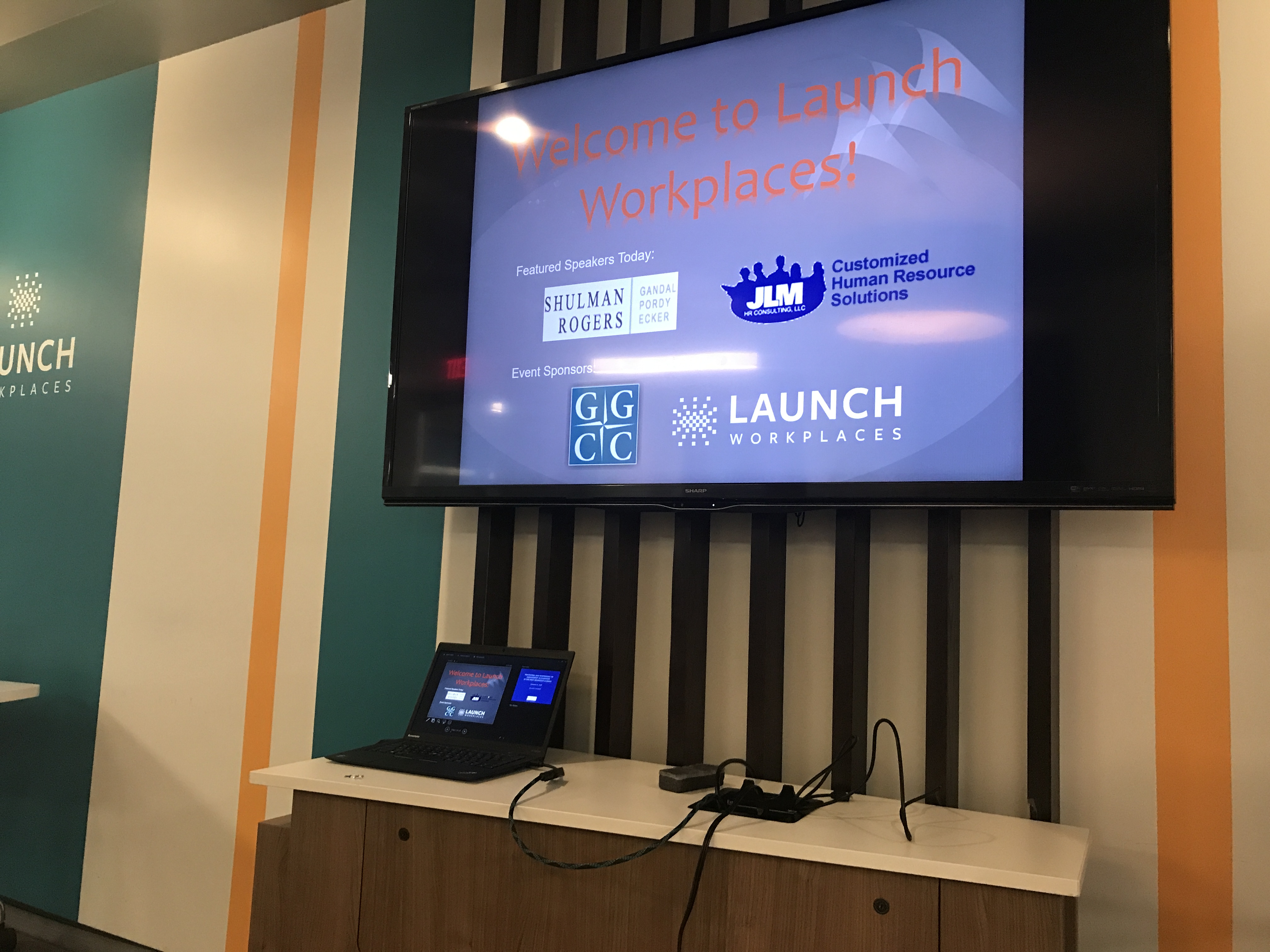 Local Chamber of Commerce Hosts Seminar on Sexual Harassment in the Workplace
Allegations of sexual harassment from victims across the country sparked local leaders to hold a workshop around the issue in Montgomery County.
The workshop, sponsored by the Gaithersburg-Germantown Chamber of Commerce and Launch Workplaces, focused on identifying and preventing harassment in the workplace.
"Kicking off the new year, we want to make sure that people are aware and to answer any questions that people may have," Laura Rowles, director of events and marketing for the Gaithersburg-Germantown Chamber of Commerce, said.
According to Meredith Campbell, an employment attorney and one of the guest speakers for the event, sexual harassment is defined as a tangible action, either verbal, written, or physical conduct that is sexual in nature that creates a hostile environment.
Campbell said one key-step to ensure the safety of employees is harassment prevention with the proper policies and training in place.
"If they do the right thing and encourage people to come forward whenever they have a concern and then they handle those concerns before they blow up to real problems, we're able to avoid a lot of harassment complaints," Campbell said.
Other things employers can do according to Mary include: having a zero tolerance policy; making sure complaint procedures are in place; and protecting employees who speak up from retaliation.
To find out more information , visit the Gaithersburg Germantown Chamber of Commerce website by clicking here.
Here at @LaunchWorkplace for @GGCCNEWS' sexual harassment in the workplace seminar. @mymcmedia pic.twitter.com/vlYhUjoBGQ

— Mitti Hicks (@MittiMegan) January 12, 2018
Tomorrow we will be hosting a very important seminar on Sexual Harassment in the workplace presented by the @GGCCNEWS Last change to register! https://t.co/qSVZOrfpAv pic.twitter.com/JgDTB0kKwb

— Launch Workplaces (@LaunchWorkplace) January 11, 2018