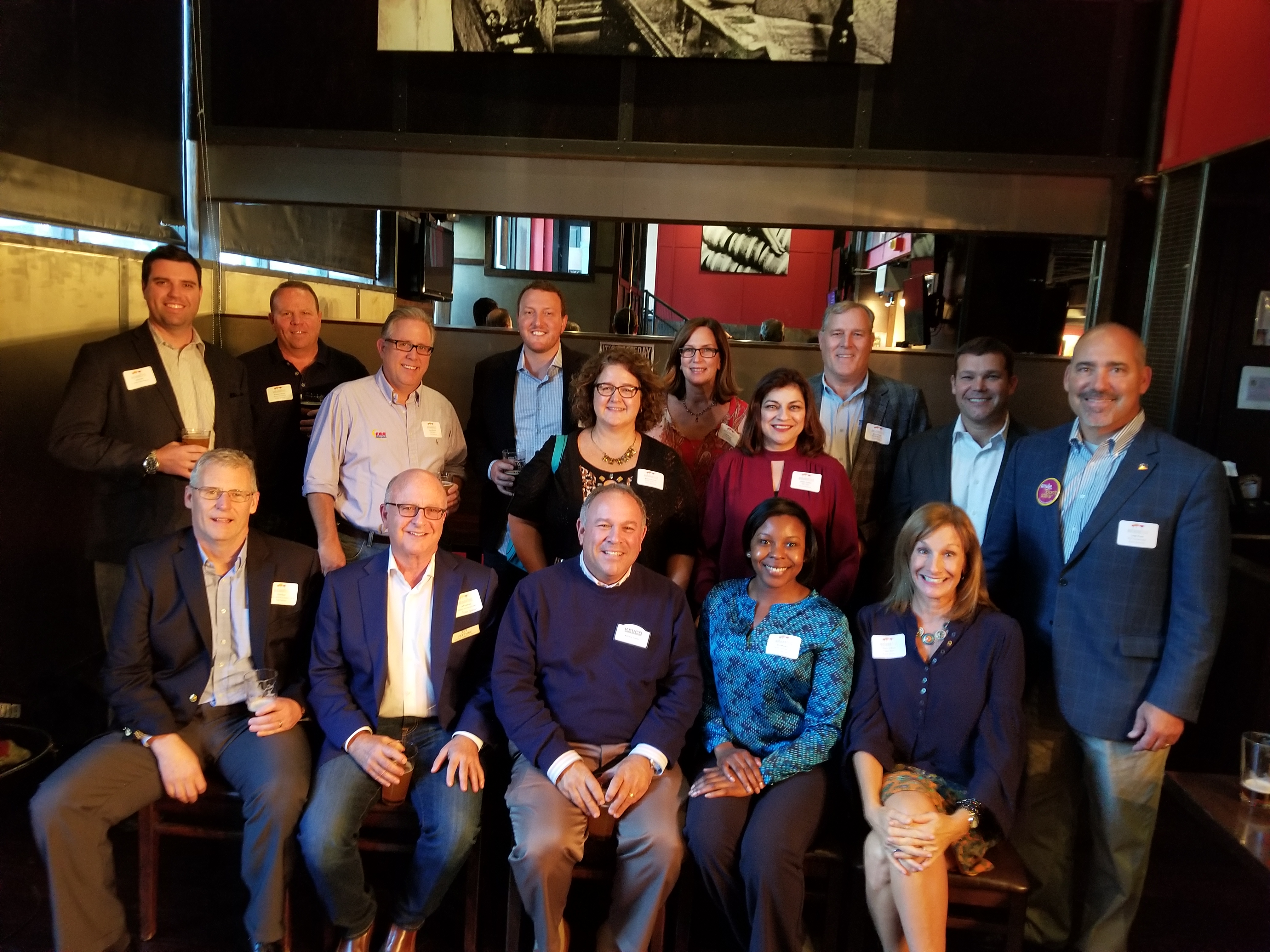 Local Chamber Raises over $1,000 for the Lollipop Kids Foundation
The Gaithersburg-Germantown Chamber of Commerce's (GGCC) Construction Direct Connect Group raised $1,130 for the Lollipop Kids Foundation from the group's AutumnFest Happy Hour held at Tapp'd in Bethesda.
The monies were raised through event registrations, a silent auction, event games, and charitable donations.
As part of the local community, our group is focused on supporting great causes that make an impact in our backyard", said Jerry Therrien, Principal, Therrien Waddell, Inc. & GGCC Board Member.
The Lollipop Kids program creates inclusion for children living with disabilities. Parents of disabled children are riddled with hard decisions and make tremendous sacrifices. The Lollipop Kids Foundation exists to combat social stigmas, ease the financial burden placed on these families, offer emotional support and provide a brief respite so that every child with a disability has access to a hope and a future.
Direct Connect is a GGCC program that strategically connects members in smaller groups, called Direct Connect Circles (DCC). Each Circle is composed of GGCC members that have synergistic business goals.
We are so proud of our construction group. They believe in giving back to the community and they make it happen," said Marilyn Balcombe, GGCC CEO / President.
There are several companies that comprise the Chamber's Direct Connect group including:
Matan Companies
CFR Engineering Consultants, Inc.
Therrien Waddell, Inc.
MD Energy Advisors
GTM Architects
Snyder Cohn
ECS Mid-Atlantic, LLC
CapStar Commercial Realty
Fab Electric, Inc.
Goodwin Brothers
Grant, Rifkin & Strauss. PC
M&T Bank
Pettit Companies
Macris, Hendricks & Glascock, P.A.
PCC Construction Components
C. Clifton Veirs Agency
Kevco Building Services, Inc.
Minkoff Development Corporation
A.B. Veirs & Sons, Inc.
Shanco Companies                                   
Learn more about the Lollipop Kids Foundation at: www.lollipopkidsfoundation.org.
Learn more about the Chamber's Direct Connect Group at: www.ggchamber.org/get-involved/direct-connect/.
The GGCC is active in providing business-to-business networking opportunities throughout the year: a collective voice in local, regional, and state legislative affairs, professional development opportunities and other services that enhance the business environment. 
The GGCC is located at 910 Clopper Road, Suite 205N, Gaithersburg, MD. To learn more about the GGCC visit us at www.ggchamber.org.
Find us on Facebook at: www.facebook.com/pages/Gaithersburg-Germantown-Chamber-of-Commerce/64339954570. On Twitter at: @GGCCNEWS. On Instagram at: gburggermantownchamber.