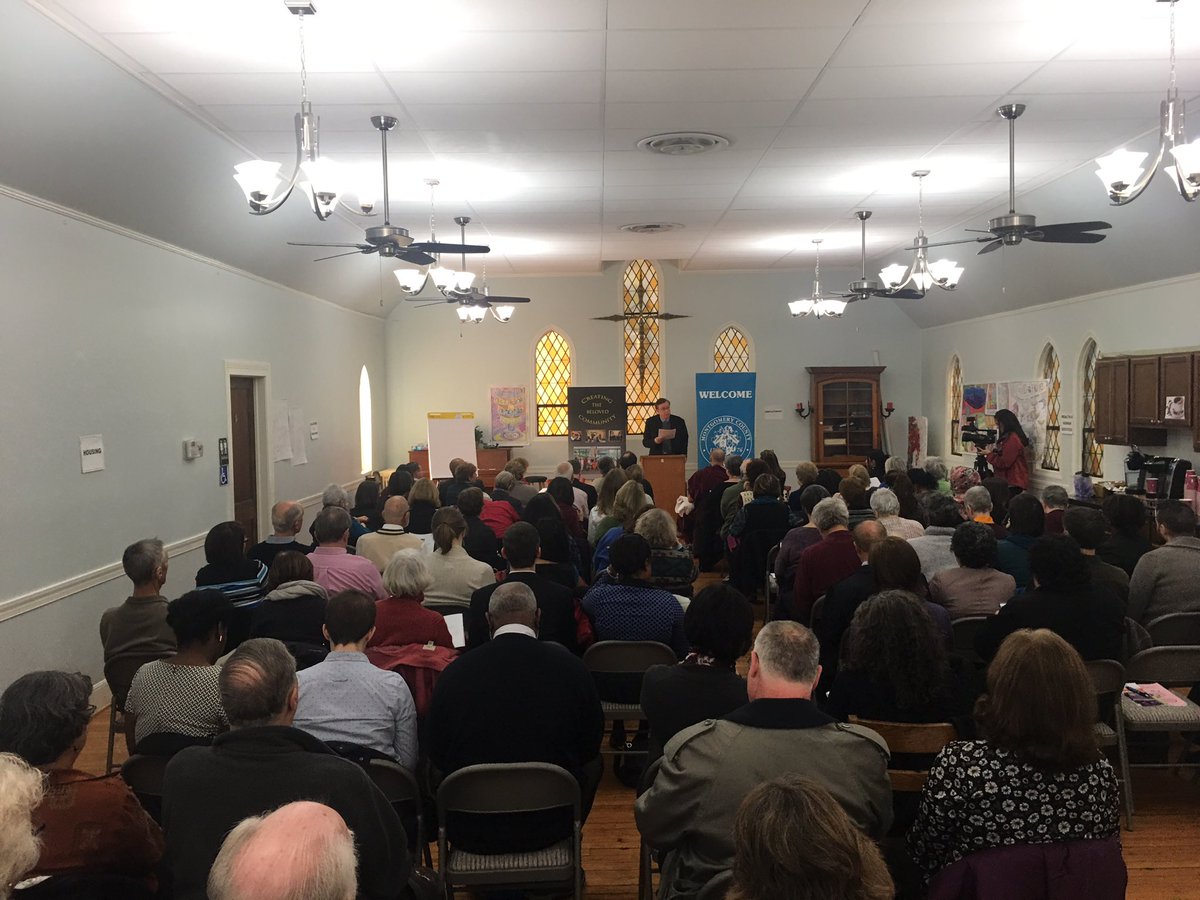 Local Faith-Based Leaders Discuss Priorities for Helping Refugees and Immigrants in Rockville (VIDEO)
Dozens of leaders and residents representing various faith groups, gathered at the Rockville Presbyterian Church early Tuesday to discuss priorities and goals for helping immigrants within the County.
"We're providing resources for the over 30 faith communities that are currently engaged in welcoming refugees and working with immigrants and children fleeing violence," said Mansfield Kaseman, interfaith liaison, Office of Community Partnerships.
The event entitled, "Welcoming Our New Neighbors: Sharing Resources Meeting," featured guest speakers from different organizations on how residents can access county resources to support refugees.
Organizers say this initial program started when some governors stated they opposed Syrian refugees settling in their states. Now, with recent executive orders on immigration signed by President Trump, organizers say they have more work to do.
"We need to counter the ban on Muslims," said Kaseman. "This is unconstitutional, it's Islamaphobia,  and blatantly immoral. There is nothing good that can come from it."
"In Montgomery County, we have a lot of people who were born outside of the United States  who are feeling fragile and vulnerable at this time under this political climate," said Kaori Hirakawa, program manager, Gilchrist Immigrant Resource Center. "We would like people to know what we offer so we can support immigrants in our County."
Packed room here at the Rockville Presbyterian Church for the welcoming our new neighbors meeting @mymcmedia pic.twitter.com/FOtsIPhgiJ

— Mitti Hicks (@MittiMegan) January 31, 2017
The point of this meeting is to share resources among #MoCo faith-based organizations in regards to immigrants and refugees @mymcmedia pic.twitter.com/hbAVeszmrE

— Mitti Hicks (@MittiMegan) January 31, 2017
Here's a look at the agenda. @mymcmedia pic.twitter.com/KomxcQKCrP

— Mitti Hicks (@MittiMegan) January 31, 2017