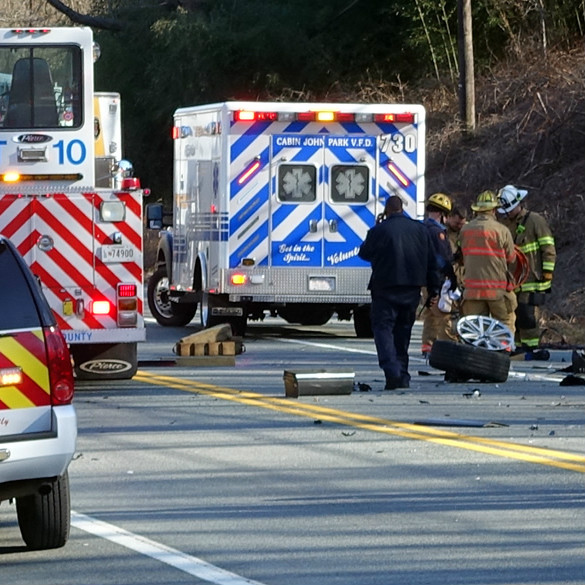 Local Leaders Demand Answers from SHA about Status of Improvements at River Road and Braeburn Parkway (VIDEO)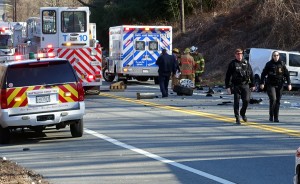 U.S. Sen. Chris Van Hollen, Council President Roger Berliner and the state lawmakers for District 18 have written the State Highway Administration asking for an update to improvements to a section of River Road, which was the site of a horrific Feb. 27, 2016, crash.
Three members of the Buarque de Macedo family died trying to make a left turn on River Road, on their way to Walt Whitman High School in Bethesda, when their car collided with the car driven by Ogulcan Atakoglu of Potomac. According to reports, Atakoglu was driving a 2016 BMW at 116 mph he struck the Buarque de Macedo's Volt.
Atakoglu pleaded guilty to vehicular manslaughter and was sentenced to 12 years in December.
"Despite repeated requests for safety improvements at this intersection from community members and elected representatives at the county, state, and federal levels, little has been done to remedy the problem," the letter reads.
SHA spokesman Charlie Gischlar, in an email, wrote the agency is spending $300,000 installing an intersection warning system at River Road and Braeburn Parkway. To be complete by mid-spring, the project includes:
Traffic-activated overhead flashing signs in both directions of River Road when vehicles turn left onto Braeburn Parkway;
Restricting Braeburn Parkway traffic in both directions to a right-only turn onto River Road; and
Separating left-turning traffic from through traffic at the intersection.
The changes are meant to influence drivers into slowing down as they approach the intersection, Gischlar said.
Although the Van Hollen and the other elected officials say little has been done, Gischlar said the contractor, Bruce and Merrilees Electric Co., has had "significant field issues."
"There are numerous utility issues at this location, and there was a water main break at the location as well that hindered progress," Gischlar wrote.
SHA is considering a relocation of Braeburn Parkway to align with an existing crosswalk, a study that could be complete by mid-spring, Gischlar said.