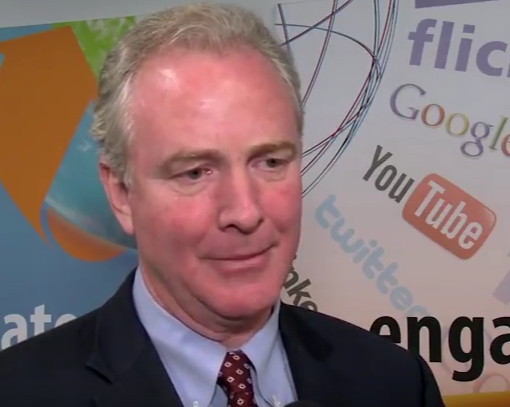 Local Leaders Respond to Congressional Baseball Shooting
Following the shooting at a congressional baseball field in Alexandria, Virginia that left House Majority Whip Steve Scalise (R-Louisiana) and a few others injured, local and state-elected officials responded on Twitter.
So grateful for our brave and dedicated @CapitolPolice. We thank them for their continuing devotion and commitment.

— Rep. Jamie Raskin (@RepRaskin) June 14, 2017
An attack on one is an attack on all. Praying for a speedy recovery for Rep. Scalise and other victims. Big salute to Capitol Police!

— Chris Van Hollen (@ChrisVanHollen) June 14, 2017
Sending prayers to @SteveScalise &those injured in today's shooting. Thankful for swift action of @CapitolPolice who work tirelessly 24/7

— Senator Ben Cardin (@SenatorCardin) June 14, 2017
Staff in Scalise's office released the following statement following the shooting on the House Majority Whip's Website: 
"This morning, at a practice for the Congressional Baseball Game, Whip Scalise was shot in the hip. He was transported to MedStar Washington Hospital Center, where he is currently undergoing surgery. He is in stable condition.
"Prior to entering surgery, the Whip was in good spirits and spoke to his wife by phone. He is grateful for the brave actions of U.S. Capitol Police, first responders, and colleagues.
"We ask that you keep the Whip and others harmed in this incident in your thoughts and prayers.
"This office will release additional information regarding the Whip's condition as appropriate."
Praying for @SteveScalise and others who were shot in this horrific shooting. Thank you to the Capitol Police and all first responders.

— Rep. John Delaney (@RepJohnDelaney) June 14, 2017
Whip Scalise is a good man and this awful morning is a reminder that we are all Americans and all on the same team.

— Rep. John Delaney (@RepJohnDelaney) June 14, 2017
Keeping @SteveScalise and all those impacted by this morning's shooting in my prayers.

— Craig Zucker (@SenatorZucker) June 14, 2017
According to an update on House Majority Whip website, Scalise remains in critical condition.
Rep. Scalise was critically injured and remains in critical condition. The other patient is in good condition.

— MedStar Washington (@MedStarWHC) June 14, 2017
Update on the Condition of Majority Whip Steve Scalise https://t.co/Lfna1fgHLL pic.twitter.com/BVGXbOKRMY

— Rep. Steve Scalise (@SteveScalise) June 14, 2017