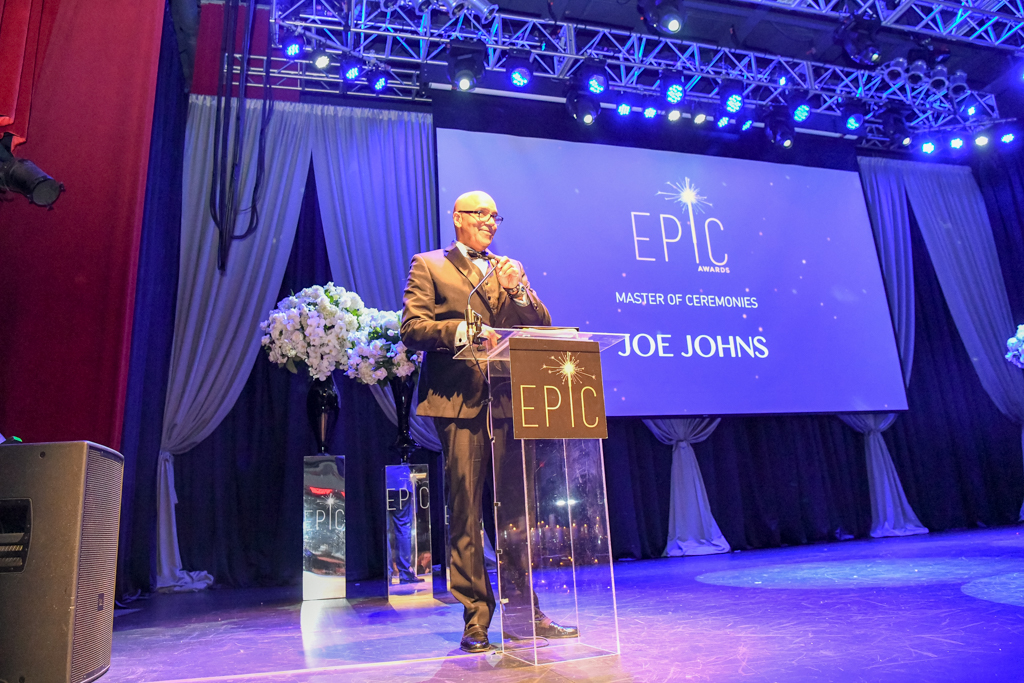 Local Media Talent Honored During EPIC Awards
Some of the most talented television anchors and radio hosts in the Washington D.C.region were honored for their contributions at Montgomery Community Media's Second Annual EPIC Awards ceremony at the Fillmore in Silver Spring.
"This is an awesome, awesome, night," Jeffrey Slavin, chair of the board for Montgomery Community Media, said. "I'm so glad that the EPIC Awards have become established as one of the signature, premiere events in Montgomery County. It really highlights the importance of community media."
CNN's Washington D.C. Correspondent Joe Johns emceed the event where community members and local leaders gathered to celebrate the winners.
"The fact that you have public officials here,  you have the community here valuing the role that the media plays in our local conversations and providing input on very important issues is a very healthy sign," Montgomery County Executive Isiah Leggett, said. "I think the biggest takeaway is that the media here is thriving and that's it's very open and transparent and as a result, it sets a model for what we hear and see around the nation."
Some of the night's honorees include 94.7 Fresh FM Radio Host Tommy McFly; W U S A Nine Anchor Andrea Roane; and National Correspondent Cokie Roberts.
"It's a great thrill," Roberts, who won the EPIC Chairman Award, said. "This is a very important community to me and what Montgomery Community does is a great community service."
So what's next for Montgomery Community Media?
"Next for us is our Silver Spring location which we hope to open this summer," Nannette Hobson, CEO, said.
For a complete list of winners, click here.
Tonight @mymcmedia will recognize local content creators for their excellence in programming and innovative content at the #mcmepic awards. pic.twitter.com/xzOeOdbQzF

— Mitti Hicks (@MittiMegan) April 25, 2018
Look at this decor !!! I'm in heaven @mymcmedia #epicmcm pic.twitter.com/CrAzQYNpN7

— Mitti Hicks (@MittiMegan) April 25, 2018