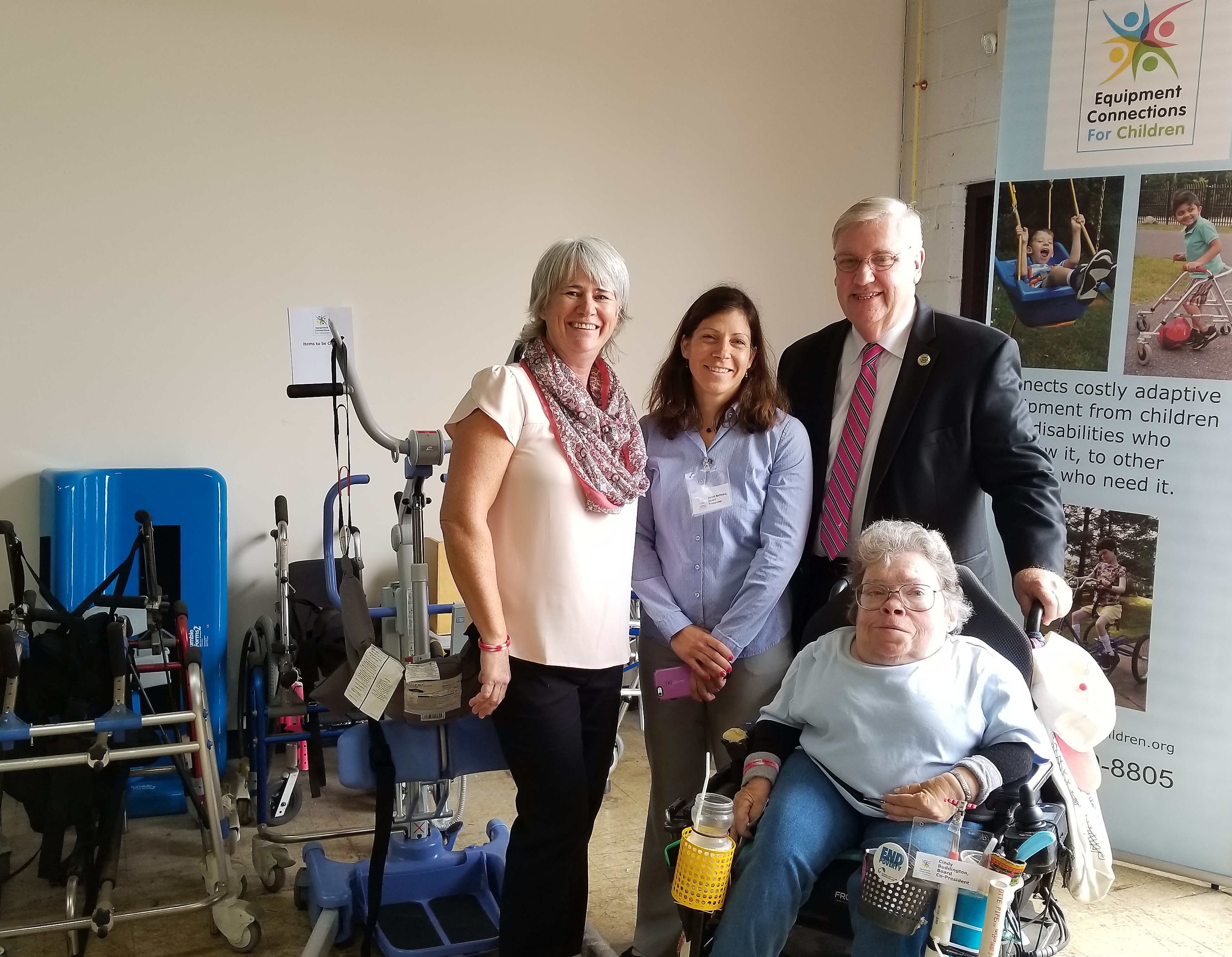 Local Non-Profit That Serves Children with Disabilities Celebrates Grand Opening with Ribbon Cutting Ceremony
The Gaithersburg-Germantown Chamber of Commerce (GGCC) supported Equipment Connections for Children, Inc. (ECFC) and celebrated the grand opening of their new facility by conducting a "Ribbon Cutting" Ceremony on October 13. They are located at 18906 Premiere Court in Gaithersburg.  
ECFC serves children with a disability in the greater Washington Metropolitan area by connecting costly adaptive equipment from children with disabilities who outgrow the equipment to other children who need it. They accomplish this mission through soliciting adaptive equipment donations and matching them to the families with a child with a disability in need of equipment. Their vision is for a world in which all available adaptive equipment is in use by the children with disabilities who need it. Learn more about them at: www.equipforchildren.org.
The GGCC is active in providing business-to-business networking opportunities throughout the year: a collective voice in local, regional, and state legislative affairs, professional development opportunities and other services that enhance the business environment.
The GGCC is located at 910 Clopper Road, Suite 205N, Gaithersburg, MD. To learn more about the GGCC visit us at www.ggchamber.org.
Find us on Facebook at: http://www.facebook.com/pages/Gaithersburg-Germantown-Chamber-of-Commerce/64339954570. Or on Twitter at: @GGCCNEWS.