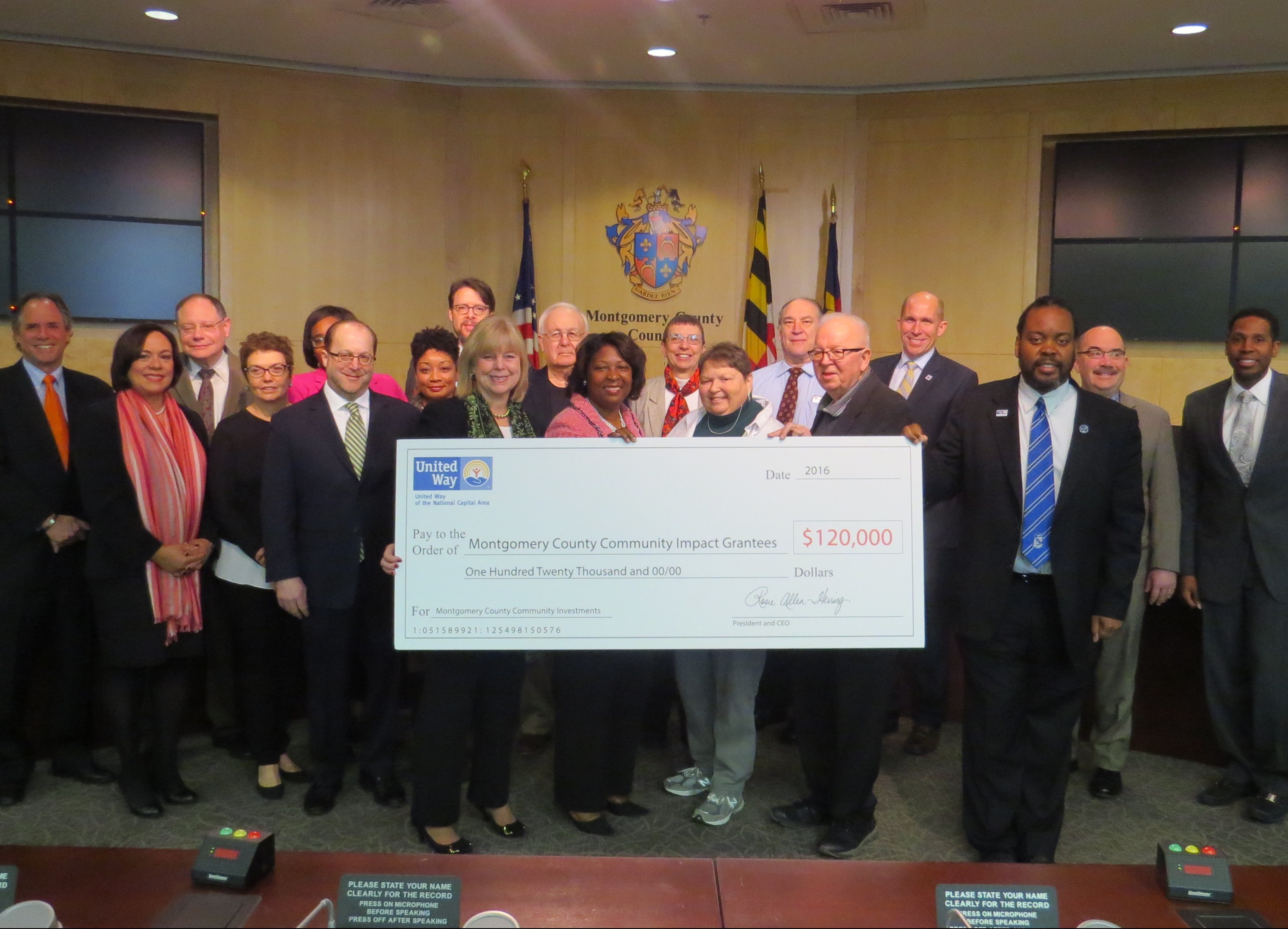 Local Nonprofits Receive $120,000 in Grants From United Way (PHOTO)
Seven local nonprofits based in Montgomery County will received grants from the United Way this year. The United Way of the National Capital Area (United Way NCA) presented a ceremonial check at an event hosted by the Montgomery County Council on Wednesday.
United Way NCA awarded $120,000 in Community Impact grants to nonprofits in the County as part of it's new "Community Commitment," which is a $10 million dollar investment program over five years that aims to address education, financial stability, and health issues of residents in the Washington D.C. metro area. United Way NCA has awarded over $1.5 million in Community Impact grants in Montgomery County over the past year, according to a news release.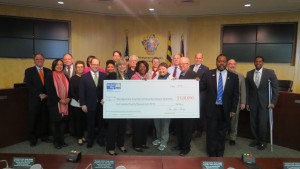 Rosie Allen-Herring is the president and CEO of United Way NCA.
"United Way NCA's Community Impact grant process helps us to focus our investments to create maximum impact in the areas of greatest need in our community. With our nonprofit partners, we are preparing more of our youth for lifelong health and success, and helping more families to break the cycle of homelessness and become financially stable," Allen-Herring said in a news release.
The grantees are: The Dwelling Place, Food & Friends, Gaithersburg HELP, House of Ruth Maryland, Identity, Jewish Social Service Agency and the San Miguel School.
You can learn more about United Way NCA by visiting it's website.