Local Reaction to Brussels Attacks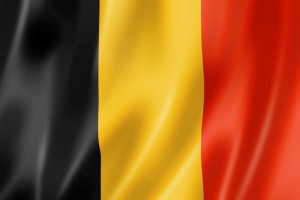 UPDATED Local leaders and residents are sharing their reaction to the attacks in Brussels on social media.
Maryland Governor Larry Hogan said he was "incredibly saddened this morning by the news of the horrific attacks."
U.S. Senator Ben Cardin sent "condolences to the families of those who lost loved ones."
U.S. Rep. John Delaney said his "prayers are with Brussels and the victims of these attacks."
U.S. Senator Barbara Mikulski released this statement: "Today's attacks in Brussels were cowardly and senseless acts of terrorism aimed at the heart of Europe. My heartfelt prayers are with the victims, their families and loved ones, and all those injured. The American people stand shoulder to shoulder with our Belgian allies and those across Europe. We stand united in our commitment to rooting out radical extremism and bringing to justice those responsible for this heinous crime."
The official Twitter account of Paris has changed its profile photo to the national flag of Belgium.
President Obama said "the thoughts and prayers of the American people are with the people of Belgium."
"The thoughts and prayers of the American people are with the people of Belgium" —@POTUS on the attacks in #Brussels https://t.co/TWxnIDfDqL

— The White House (@WhiteHouse) March 22, 2016
My prayers are with Brussels and the victims of these attacks. The United States stands with Belgium against terror

— Rep. John Delaney (@RepJohnDelaney) March 22, 2016
US citizens injured by attacks in #Brussels should call Belgian crisis center at 1771 or US Embassy at 028114000

— Travel – State Dept (@TravelGov) March 22, 2016
Security Message for U.S. Citizens: Confirming level 4 in place. https://t.co/rR50798bwa 1/4 #Brussels pic.twitter.com/VWlpbLdNWb

— US Embassy Brussels (@usembbrussels) March 22, 2016
Incredibly saddened this morning by the news of the horrific attacks in #Brussels. pic.twitter.com/bsamPBAR4g

— Larry Hogan (@LarryHogan) March 22, 2016
I strongly condemn today's attacks in #Brussels and express my most sincere condolences to the families of those who lost loved ones.

— Senator Ben Cardin (@SenatorCardin) March 22, 2016
We stand in solidarity w/ #Brussels & our allies across Europe as they face the scourge of terrorism. #JeSuisBruxelles

— Senator Ben Cardin (@SenatorCardin) March 22, 2016
The US should provide assistance as Belgian authorities work to bring those responsible for the #Brussels attack to justice #JeSuisBruxelles

— Senator Ben Cardin (@SenatorCardin) March 22, 2016
UPDATED Local leaders and residents are sharing their reaction to the attacks in Brussels on social media. Maryland Governor Larry Hogan said he was "incredibly saddened this morning by the news of the horrific attacks." U.S. Senator Ben Cardin sent "condolences to the families of those who lost loved ones." U.S. Rep. John Delaney said […]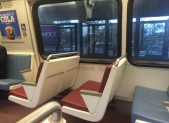 The Metro Transit Police Department is increasing police patrols and security sweeps as a precaution following events in Brussels. According to the MTPD's Twitter account, there is no known specific or credible threat to Metro. Police are reminding commuters, "if you see something, say something." MTPD is closely monitoring events in Brussels w/our fed partners. […]