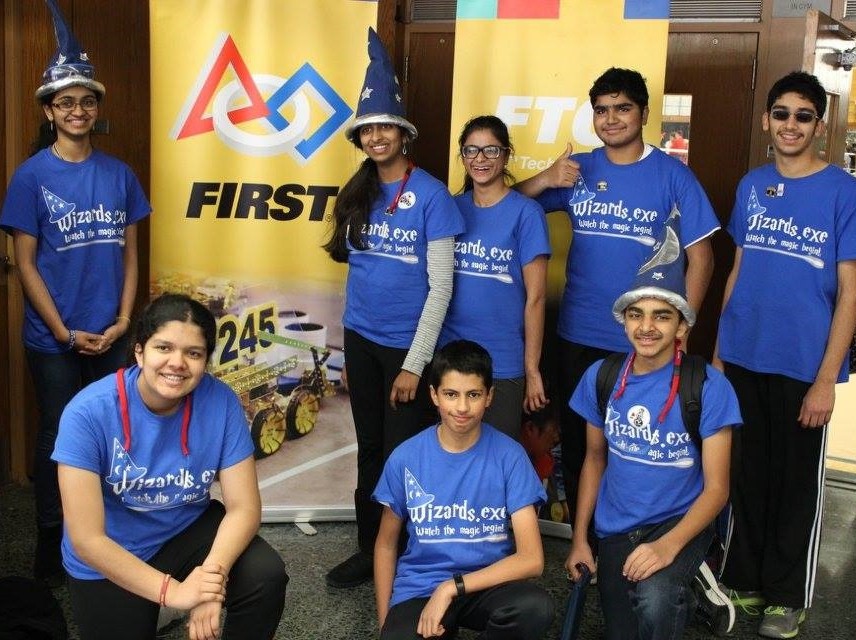 Local Student Robotics Team to Participate in International Competition (PHOTO)
Eight Montgomery County students will participate in a global robotics competition this spring. The students of "Wizards.exe," a  rookie robotics team based in Rockville, will soon head to St. Louis for the FIRST Tech Challenge World Championship.
Over 20,000 middle and high school aged students from 39 countries will participate in the robotics competition. The "Wizards.exe" team has been ranked number one in previous state level tournaments in Delaware and Maryland.
Eighth graders, Ishaan Oberoi, Sarthak Bhatnagar, Anaum Khan, Vishal Majethia and Neal Machado, along with three ninth graders who are Reethi Padmanabhan, Raashi Dewan and Medha, who's parents did not want to disclose their last name, are part of the robotics team that has spent countless hours testing and designing their creation.
The students spent nearly 40 hours a week working on their robot in the basement of parent and coach Pankaj Oberoi's home.  Parent mentors Vipul Bhatnagar, Rajiv Dewan and Jyoti Mehta also supported the project.
Shruti Bhatnagar is a parent of one of the team members and the communications representative for "Wizards.exe."
"It's incredible because this is their first year. They set lofty goals to get to the [World Championship] and now it's come true. Less than ten percent of the teams at the World Championships are first year teams," Bhatnagar said. "All of them have been inspired to continue in STEM [science, technology, engineering and mathematics] fields. They now want to use their success to inspire other teams and help new teams form. They have done this by working as coaches at workshops in the past and their ambitions are unbounded."
The team has advanced to the World Championship after finishing in ninth place at the FIRST Tech Challenge East Super Regional Championship. The global competition will be held in late April. Wizards.exe is seeking sponsors to assist with the participation in the final competition. To find out more you can visit Wizards.exe Facebook and Twitter page.
Congratulations to all @FTCTeams who've advanced to the Worlds #omgrobots We look forward to seeing you there. @MarylandFIRST @FIRSTweets

— Wizards.exe (@WizardsExe) March 20, 2016