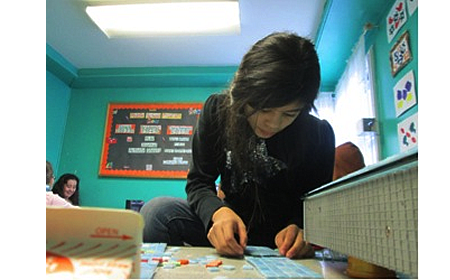 Local Students to 'Light the Way Home'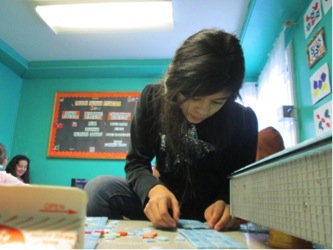 "Lighting the Way Home," an event to unveil handmade and illuminated mosaic address signs created by the students to promote public safety, will take place on April 27 at 7 p.m. at the Carroll Avenue Community Center in Silver Spring.
The event was originally scheduled for March 18 but was rescheduled for inclement weather.
The efforts of a group of middle and high school students in Silver Spring to make their community safer will be honored during a special ceremony.
Designed by "Common Ground" participants, this is the first in a series of projects intended to bring light and hope to the community through functional artwork.
Montgomery County Executive Ike Leggett and the collaborative team of "Common Ground"  – YMCA Youth and Family Services, Arts on the Block, Imagination Stage and Gandhi Brigade – will host the event, which will feature program participants interviewing Mr. Leggett and performing a dance and drumming.
Through "Common Ground," funded by the Jim and Carol Trawick Foundation, youth build personal, leadership and technical skills expressing their individual and collective creativity to benefit their community.  Now in its third year, "Common Ground" has changed the lives of participating youth and the community in which they live.
In addition to the "Common Ground" program, the neighborhood has received Montgomery County and State of Maryland funds to design and implement a number of public art lighting projects initiated and guided by Arts on the Block.
For more information about Common Ground, visit their website here.