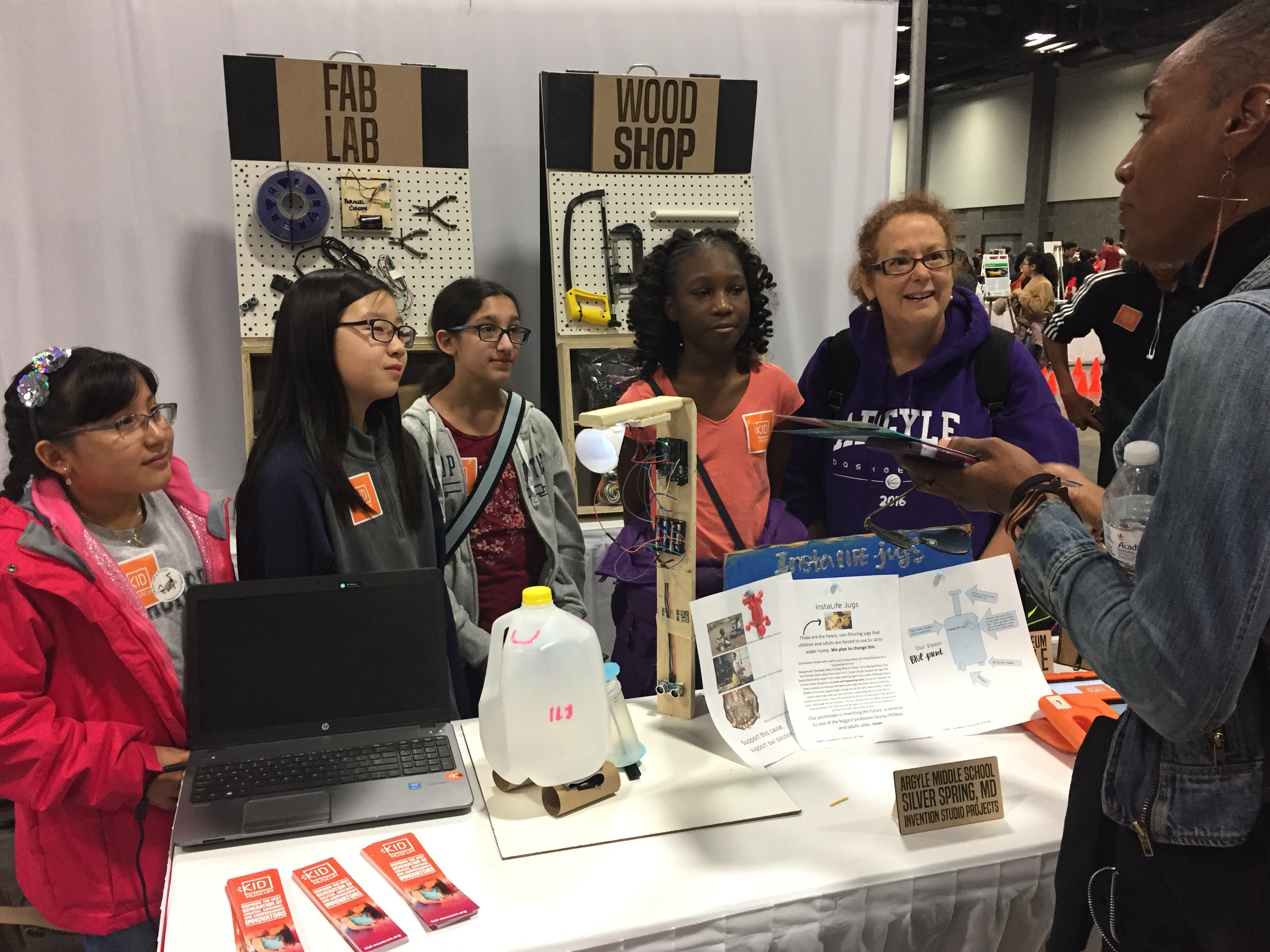 Local Students Use STEM to Address Worldwide Problem
Through a series of workshops and hands-on-training, middle school students are building prototypes to address a worldwide problem.
"My team decided to make the biomass car because fuel is one of the leading pollution causes in the world,"Arjun, Argyle Middle School student, said.  "We decided it will be good for the environment if we made one that would reduce the fuel emission by at least half or by a percentage."
Their projects are a part of KID Museum's pilot program titled "Invent the Future Challenge." The program was launched in November and aims to increase the students' career interests in science, technology and math.
For the last few months, participants in the challenge have been working to develop their ideas and to present their innovations at the USA Science and Engineering Festival in Washington D.C.
We are making a prototype for bees so that it could hope save them," Jemima, program participant from Argyle Middle School, said.
Organizers said students in the program develop technical and critical thinking skills, and learn valuable tools like coding.
"We want to see awesome prototypes but it's not about that," Liza Manfred, program manager for the KID Museum, said. "It's about how they got there and giving them experience of asking questions, developing solutions and being able to figure out problems for themselves."
"I have kids who said, 'I didn't think about going into science as a career,' that are now saying 'this is really interesting, I want to do more stuff,' " said Jo Belyea-Doerrman, tech teacher at Argyle Middle School.
More than 500 middle school students participated in the Challenge this year and staff at KID Museum are expecting the program to grow since they plan to create a pilot program for elementary school students next.
Previous posts
KID Museum Launches New Program to Spark Students' Interest in STEM (VIDEO)