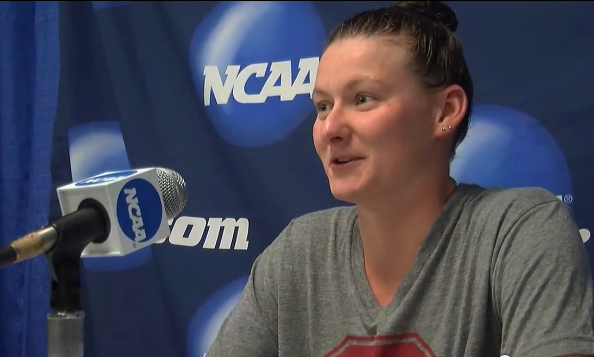 Local Swimmer Haase Takes Breaststroke NCAA Title (VIDEO)
Our Lady of Good Counsel graduate Sara Haase won her first NCAA national title in the 100-yard breaststroke at the NCAA Swimming and Diving Championships over the weekend.
Haase won the race by .06 of a second with a time of 58.32.
Read full coverage on Haase's performance, here.
You can watch her race here.