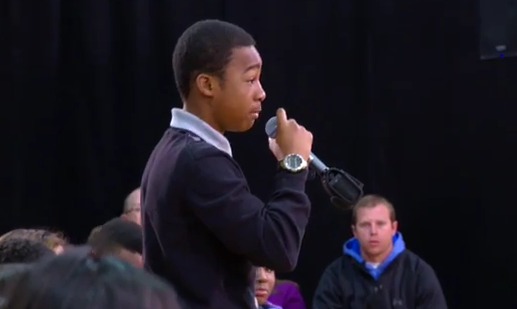 Loiederman Students Speak Up at Student Town Hall (Video)
Students at Loiederman Middle School in Silver Spring were able to voice their opinions with Montgomery County Public Schools (MCPS) Superintendent Joshua Starr and Student Board member Justin Kim at the recent Town Hall meeting. MCPS- TV has the story.
Visit our PEG partner MCPS TV to view more of its local programming.
The next student town hall meeting will be held at Northwood HS on Jan. 28, 2014.