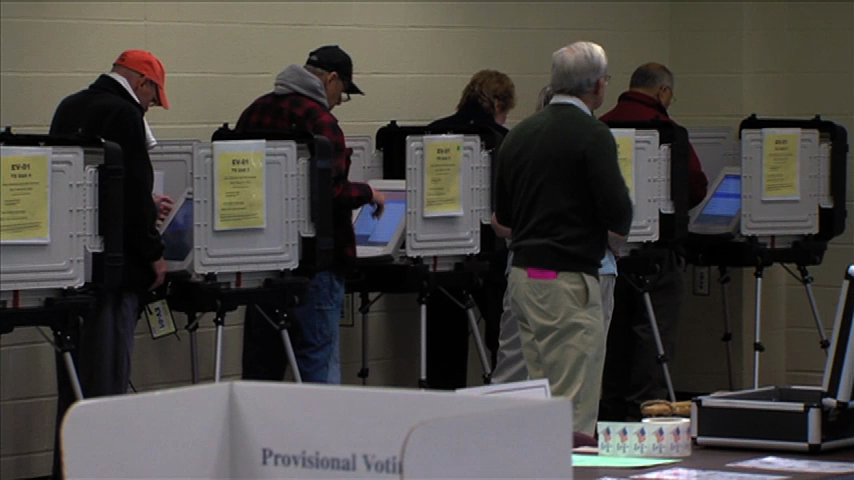 Long Lines for Early Voting
UPDATED 10.28.12
Big crowds turned out for Day One of early voting in Montgomery County and around the state.
As of 3 p.m. on Oct. 27, 30,000 voters have cast ballots statewide.
Several voters posted photos of the long lines in Silver Spring and Rockville on Twitter.
Election officials tell us that some voters waited up to three hours in Germantown where lines were also long on Sunday, Oct. 28.
"It looks like everyone came out today in advance of the storm," said Marjorie Rohrer,  spokesperson for the Board of Elections.
"We have have no mechanical glitches and everyone is moving through the polling place smoothly," she added.
According to Rohrer, the lines have been consistently long on Day One.
Early Voting Centers can be found at the following locations:
Bauer Drive Community Recreation Center
14625 Bauer Drive
Rockville, MD 20853
Germantown Recreation Center
18905 Kingsview Road
Germantown, MD 20874
Marilyn J. Praisner Community Recreation Center
14906 Old Columbia Pike
Burtonsville, MD 20866
Montgomery County Executive Office Building
101 Monroe Street
Rockville, MD 20850
Silver Spring Civic Building
One Veteran's Plaza
Silver Spring, MD 20910
For more information, including estimated wait times on the early voting dashboard,  visit the Board of Elections website.