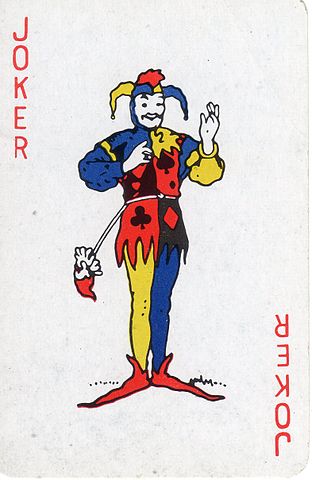 Long-Term Care from A to Z – Part 5
By now, if you have been keeping up with these posts, you kind of understand the basics of LTC. Are you ready to tell me: Why is planning and preparing for LTC so important? You probably have a pretty good idea, but let me go first.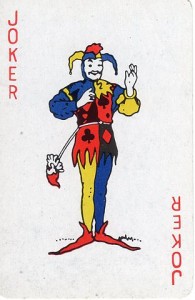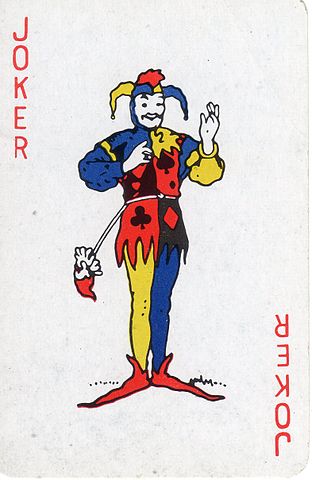 By the way, if you're wondering what a Joker has to do with LTC, persistence will be rewarded.
Quite frankly, LTC represents one of the most serious financial risks an individual or family can face. How likely is the need for LTC to occur? According to the U.S. Department of Health and Human Services, at least 70 percent of people over age 65 will need LTC services at some point in their lifetime. And when that happens, the condition that requires care will run the family. The impact is so profound, so devastating financially, emotionally and physically, on the entire family that to not be prepared with a plan is simply irresponsible.
There are two major components to the concern about LTC that make it so important. One is the sheer weight and stress it brings to the family. Unless one has experienced the all-consuming impact of a family member needing care, it is understandably difficult to appreciate. When it has not been part of a person's reality, it is only conceptual, academic or someone else's story. So, of course, without a frame of reference, it is impossible to truly feel, viscerally, the gut wrenching sense of having completely lost control of one's life.  And we're talking here about the family of the person needing care. We haven't yet touched on the impact upon the person him- or herself. The stress of LTC can destroy a family's harmony; create illness and friction among the caregivers, and cause resentment toward a person in need of care. But it doesn't have to.
In most cases, families will want to help. Children care about their parents, but parents don't necessarily want their children to care for them. Elderly spouses will be hard pressed, despite desire, to physically handle the lifting of a bedridden spouse. It is easy to understand why there is a looming shortage of unpaid caregivers as the baby boomer generation reaches 65+.  The "2030 Problem" as it is called stems from the fact that baby boomers (born between 1946 and 1964) have comparatively fewer children than earlier generations, and the "Boomers" are living longer. Families are more dispersed, divorce rates are high, more women are working in careers. Factor on top of that, among paid caregivers, the labor shortage is getting more pronounced due to high injury rates, unpleasant working conditions, physical drain and low pay. It may surprise you to know that nursing home personnel have a higher incidence of injuries than factory or construction workers. Who would have thunk it?
The second component of concern is the cost of care.  There is cost involved even when family members or friends provide care, although it is harder to quantify. The caregiver may be losing time from work, or have to quit completely. They may incur out-of-pocket costs for supplies. Even when they are "unpaid" that does not mean the care is free, certainly not to the caregiver.
Let's look at some costs for paid care in Maryland in 2013. There are two venues to consider, at home or in a facility. For care at home, the average cost for licensed home health aide or for licensed homemaker services is $20 per hour. Adult day care averages $77 per day, but may exceed $90 per day. An assisted living facility (one bedroom) averages $150 per day ($4500 per month) but may exceed $235 per day ($7000 per month). A semi-private room in a nursing home will average $266 per day (more than $97,000 per year) but may go up to $320 per day ($115,000 per year). A private room will average $298 per day (more than $108,000 per year) but may go up to $365 per day ($133,000 per year). We're talking some serious dollars here.
What is really scary is that about 75 percent of singles and 50 percent of couples will spend their entire life savings within one year of entering a nursing home. As a society, we are just not adequately prepared for the reality of needing care and the associated costs.
The greatest unknown in LTC is how long care will be needed, and of course the related unknown of when the need will start. LTC is not just an old person's issue. The youngest claimant on LTC insurance is 27 years old.  Most of us want to be at home for care as long as possible. This leads to 71 percent of claims starting at home. Average length of time for home care is nearly four years. Average length of nursing home stay is 2 ½ years. None of us knows if we will be average, or if we will be among the 20 percent of the population over age 65 that will need care in excess of five years.
The most significant factor involving length of care is whether Alzheimer's disease is involved, which can extend care needs to 10-15 years or more.  Due to the frequent need for 24 hour care with dementia cases, the cost can be staggering. As mentioned earlier, by 2050 the cost of care for dementia patients is projected to reach over a trillion dollars. If you have a difficult time wrapping your brain around the concept of a trillion of something, imagine we're talking about time and you are asked how long it will take for 1 trillion seconds to be counted. What would be your guess? Would you believe it will take about 31,546 years?!!
LTC is truly the wild card that could totally ruin a retirement. Protect your investment in your loved one's future before it's simply too late.