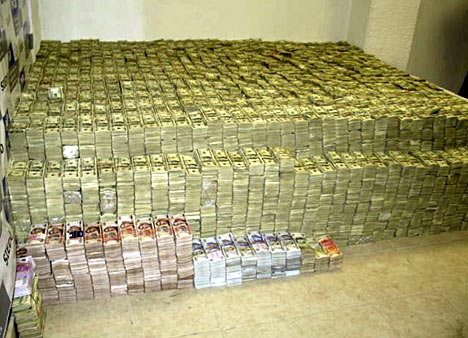 Long-Term Care from A to Z – Part 6
So far, we've covered a basic definition of LTC, discussed Alzheimer's disease, examined  what it takes to be a caregiver, how to prepare to need care, and why planning for LTC is so very important. Hopefully, there is universal acceptance of the fact that getting necessary care may be extremely, even crushingly, expensive. Now we address what should be the question in everyone's mind: How do we pay for it?
First let's clear up what doesn't pay for LTC. As previously mentioned, LTC is custodial care. Health insurance won't pay for custodial care. Neither will Medicare, with but the following very limited exception: Medicare Part A will cover in full the first 20 days of medically necessary skilled nursing and rehab services in a skilled nursing facility following a 3 day hospitalization for the same condition. The patient then pays a coinsurance amount for each of days 21-100. For day 101 and beyond, the patient is responsible for the full cost.
There are essentially three ways for LTC costs to be paid: (1) personal assets; (2) Medicaid or (3) insurance.
There may be some readers who think they will just pay for care out of pocket. I would say to them: "Please do a serious review of your assets."  Consider the economic nosedive between 2007 and 2010, the fact that U.S. households lost nearly 40 percent of their personal wealth, and retirement accounts lost approximately half of their value.  Couples who want to pay for LTC out of pocket should reserve $300,000 to $500,000 or more of their liquid assets to cover potential care.  Due to the uncertainty of the total amount that may be needed, even with this preparation it may not be enough. And even if one is in a position to set aside this kind of reserve fund, it may not be the best choice.
On the other end of the economic spectrum, some may just rely on Medicaid to cover LTC costs. By spending down personal assets, eventually the individual will be left with such limited income and assets so as to qualify for Medicaid, which will then cover custodial care, but primarily in nursing homes. If care at home is preferred, Medicaid is not the answer.
It would seem, by process of elimination if no other, insurance may make the most sense for many people. This is especially true if spending $2500 or so per year on premiums is preferable to setting aside $300,000 for care.
Let's discuss some advantages of the insurance approach. The main advantages to getting insurance to cover potential LTC expenses are asset protection, leverage, maintaining control, professional guidance and caregiver support services.
Asset protection is accomplished in two ways. Simply having LTC insurance means the insured will use the carrier's money rather than their own personal funds when it comes time for care.  This will permit the assets earmarked for retirement to be used for their intended purpose.  In addition, many states (Maryland included) have a "Partnership Program" whereby having a qualified LTC insurance plan will entitle the insured to keep personal assets equal to the amount of LTC benefits paid by the insurance carrier, when seeking to qualify for Medicaid. Here's how it works: suppose the insured has a LTC policy that pays out $300,000 in total benefits.  The state Partnership Program says the insured can keep personal assets equal to $300,000 above the amount the state allows in order to qualify for Medicaid.  That $300,000 in our example can be used by the insured for anything they want, as a legacy for their heirs, as a gift to charity, or to buy a boat and sail into the sunset.
Insurance also permits leverage. A few dollars of premium will translate into many more dollars of benefits. For example, a 57 year old male could have $7500 per month for 4 years, a total pot of $360,000 (increased by 3% compound inflation) for a premium of $3800 per year. In 25 years, when it is more likely that care will be needed, the total pot would have grown due to the inflation rider to about $752,000 while premium paid over 25 years would total $95,000 (assuming no premium increases).
That the government wants us to get LTC insurance is clearly demonstrated by the applicable federal and state tax laws. With a "tax qualified" LTC insurance policy (and most sold today are), the premiums are partially or totally deductible on the federal tax return, and the benefits received under the policy are tax free.  State treatment varies, some have deductions, others (like Maryland) have credits.  IRS sets the maximum individual deduction based on age of the taxpayer. Business entities have specific deductibility rules. Self-employed can deduct eligible premium without reaching the 7.5% of AGI threshold; a Partnership, LLC or S Corporation business can pay the premium but must include amount paid as income to partner, member or shareholder, who deducts eligible premium without needing to reach 7.5% of AGI threshold. The best of all worlds and most liberal rules apply to C Corporations, where 100% of premium can be paid and deducted from taxes by the business without attribution to the employee, and the business can discriminate (in a good way) by selecting who will have their premium paid.
Whatever the reader's situation may be, it is worthwhile to examine available options with an insurance professional who specializes in Long-Term Care and make an informed decision regarding protecting self and family.