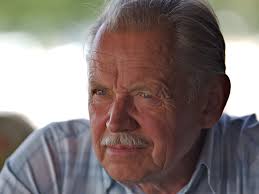 Long-Term Care from A to Z – Part 7
One of the great fears experienced by seniors, right after (1) falling and (2) running out of money, is losing control over their life. How does LTC insurance reduce this fear of losing control?
The presence of LTC insurance allows the insured to control where care is provided (usually home is preferred) and when nursing home becomes necessary, the quality of the facility. Most people prefer to stay at home as long as possible because it is familiar, offers more privacy, allows for more dignity and (here's that word again) control.
There are also a couple of potential issues associated with nursing homes that can be avoided by continuing at home for care. One potential issue is the supervision of medication.  Some writers have expressed the concern that nursing homes may over-medicate a resident for easier patient management and even for (say it ain't so) profit reasons. Another issue in nursing homes is the uncontrolled sexual intimacy between patients, especially non-spouses. OK, stop snickering. We're all adults here. From a clinical and objective point of view, while we are, and remain, sexual beings, there is a divergence of opinions regarding the propriety of allowing nursing home residents, especially those with dementia (who may not be able to give informed consent) to engage in sexual relations. No matter what side of the argument you may be on, the fact remains there is more control when the patient is in their own home, and family can exercise some influence on who visits, when and for how long.
While on the subject of sex (I don't think many bloggers on this website get to say that very often) there was a recent article in The Washington Post by Kathleen Raven where she discussed a research study about sex among older couples. Raven writes that the analysis pointed out "sexual intimacy is the link that keeps partners positive about their marriages in the face of difficult times, and a lack of sex makes matters worse."  More intimacy equals better quality of marriage (no surprise there), but it also leads to better health and psychological, physical and sexual  well being. Clearly, the message is that sex is good, even (or perhaps especially) between senior partners.
OK, if we can shift your attention away from senior sex and back to the concerns surrounding LTC, it is very important to realize that when someone in the family needs care, especially when it's relatively suddenly due to a trauma or medical event, the whole family may be caught, like the proverbial deer in headlights, and have no idea what to do, who to call or where to turn. This is where having a LTC insurance policy is extremely valuable in having a carrier that can offer professional guidance through its care coordination services. Likewise, if the family will be providing some or most of the care, in an effort to conserve insurance proceeds and make them last longer, the carrier will assist with caregiver support services and guidance.
Not to be overlooked is the "caregiver crunch" that is looming on the horizon. There are now over 66 million Americans serving as unpaid family caregivers. Due to a number of factors, including: falling birth rates (thus fewer adult children of "baby boomers" and beyond),wide dispersal of families, high divorce rates, and more women with careers, there will be a shortage of caregivers in the foreseeable future. Those who are available may have to dip into their own savings and retirement funds, give up a job or reduce hours, miss career opportunities and put a strain on their own families. Not a pretty picture.
For all of these reasons, insurance protection is all the more important since those who need care, and wish to retain some control over their lives, will increasingly have to pay for the care themselves.