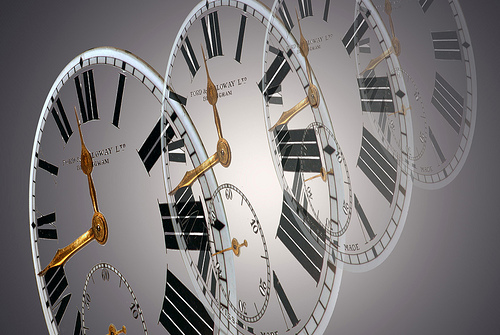 Long-Term Care from A to Z – Part 8
At this point, let's assume we agree insurance makes sense. The next logical question is: When should we get LTC coverage?
The short answer is as soon as possible.  Premium rates are based on the age of the applicant. The older one is at the time of application the higher the premium. With older applicants, there is also a greater likelihood that the application will be declined because of some medical condition. According to the American Association of Long Term Care Insurance, the percentages of applicants for individual policies that are declined, by age brackets, are:
Below age 50               11%  
Age 50-59                    16%  
Age 60-69                    24%    
 Age 70-79                    45%  
 Age 80+                        66%
Waiting is sort of like playing Russian Roulette and adding a bullet to the gun each decade.
Carriers are also adopting gender distinct pricing, as opposed to the unisex pricing that has prevailed until now. By mid-September 2013, four major carriers (Genworth, John Hancock, Mutual of Omaha and Transamerica) which collectively wrote over half of the individual new policies in 2012, had shifted to gender specific pricing in most states.
The upshot of this will be higher rates for women.
For example, for a $250 per day benefit for 4 years, a woman will pay about $2000 more per year in premium than a man of the same age. Why? Because women live longer than men, are far more likely to need LTC services (because they are the caregivers for their parents and husbands until their own health gives out) and they comprise the majority of nursing home residents and patients suffering from Alzheimer's disease. Over 67% of LTC benefits are paid for the care of women.
Statistics support that the majority of men die leaving widows while the majority of women die alone.
If you agree that LTC insurance might be the right choice for you, don't hesitate. Consult with an insurance professional that specializes in Long-Term Care coverage and learn your options so that you can make an informed decision. Have a plan!