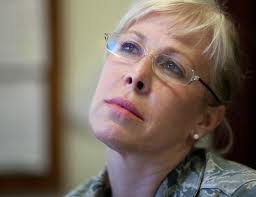 Long-Term Care from A to Z – Part 9
Although the popular perception is that LTC insurance is very expensive, the reality is that it is not as costly as one might expect, especially when considering the benefits provided by the coverage. Perhaps more important, the cost of coverage pales in comparison to the cost of care.
Many of you know Suze Orman, or at least you have heard of her. Suze is a financial "guru" who for years was not a strong proponent of long-term care insurance (although, as one of the videos points out, she wanted her mother to purchase it). Her mother refused to buy it. Then her mother needed care. Listen to what happened:
Suze's real life story is a classic example of an ounce of prevention being worth a pound of cure.
Let's look at cost of coverage. A 55 year old male could get a policy with $6000 per month benefit for 3 years ($216,000 total pot of money) and 3% compound inflation factor, for about $2400 per year in premium.  A 55 year old female would pay about $3500 per year for the same coverage. That is what gender specific pricing is about. Women live longer and cause more and larger claims. But watch this: a husband and wife (or partners) both age 55 would only pay a combined  premium of around $3500 for each to have the same coverage as described above. That is the magic of a couples discount.
A word of caution: premium rates are going up. Historically, LTC insurance has been underpriced. Unlike life insurance, which has been around since Roman times, LTC insurance has only been in existence since the early 1970's. The actuaries who guide the carriers on pricing have therefore had significantly less claims experience. People are living longer, claims are lasting longer and cost of care is escalating at the same time the carriers are limited in their ability to grow earnings on the premium collected due to a lingering low interest rate environment. To control prospective claims expenses, carriers are becoming more selective and restrictive in their underwriting. Where years ago it was the norm to issue a policy based on a written application, a phone interview and no physical exam, the tide is shifting toward requiring physical exams.
According to the American Association for Long Term Care Insurance, premium rates for new coverage increase slightly each year of attained age through one's 50's and early 60's. However, after one is in their mid-60's the rates start to increase by about 8% for every year of delay.  If a 57 year old male decided to wait 11 years, until age 68, to get a policy, he could expect to pay about double the premium for the same benefits.
It is a growing concern among consumers that after they purchase LTC insurance, the premiums will be increased every year or two. Recent articles posted on Forbes and other financial websites could easily be distorted to support that theory.  "It is understandable and unfortunate because little is being done to address the mistaken perception that increases on policies written years ago mean new policies will be treated similarly," admits Jesse Slome, director of the American Association for Long Term Care Insurance, "the past does not equal the present or the future."
Premiums for LTC insurance are designed to be level. They are based on age and health at time of application. While all insurance carriers reserve the right to increase rates in the future, they must first get approval from the State Department of Insurance and provide substantial proof as to why a rate increase is needed. Individual policies written years ago have had the greatest involvement in recent rate increases. Insurers simply did not anticipate the low lapse rate (policy holders are not letting their coverage lapse or terminate – they are holding on to it despite rate increases), the magnitude or quantity of claims (nearly $7.5 billion in claim benefits paid to 273,000 individuals in 2013), or the current extended low interest rate environment.
However, policies sold today are priced with that already factored in, so that concern about future rate increases on currently issued policies should no longer remain.
At the same time more people should be getting coverage (70% of us age 65 or higher will need care during our lifetime, yet only about 12% of the population has insurance), the selection of carriers from which to purchase policies is getting smaller.  In the last several years, half of the 20 largest LTC carriers have stopped issuing policies (including UNUM, Allianz, Minnesota Life, Berkshire, CNA, Met Life, Prudential and American General).
Waiting is just not a good strategy.
For peace of mind, and to secure coverage at the lowest cost, my advice is to learn about your options and if insurance makes sense for you, get the policy without delay.