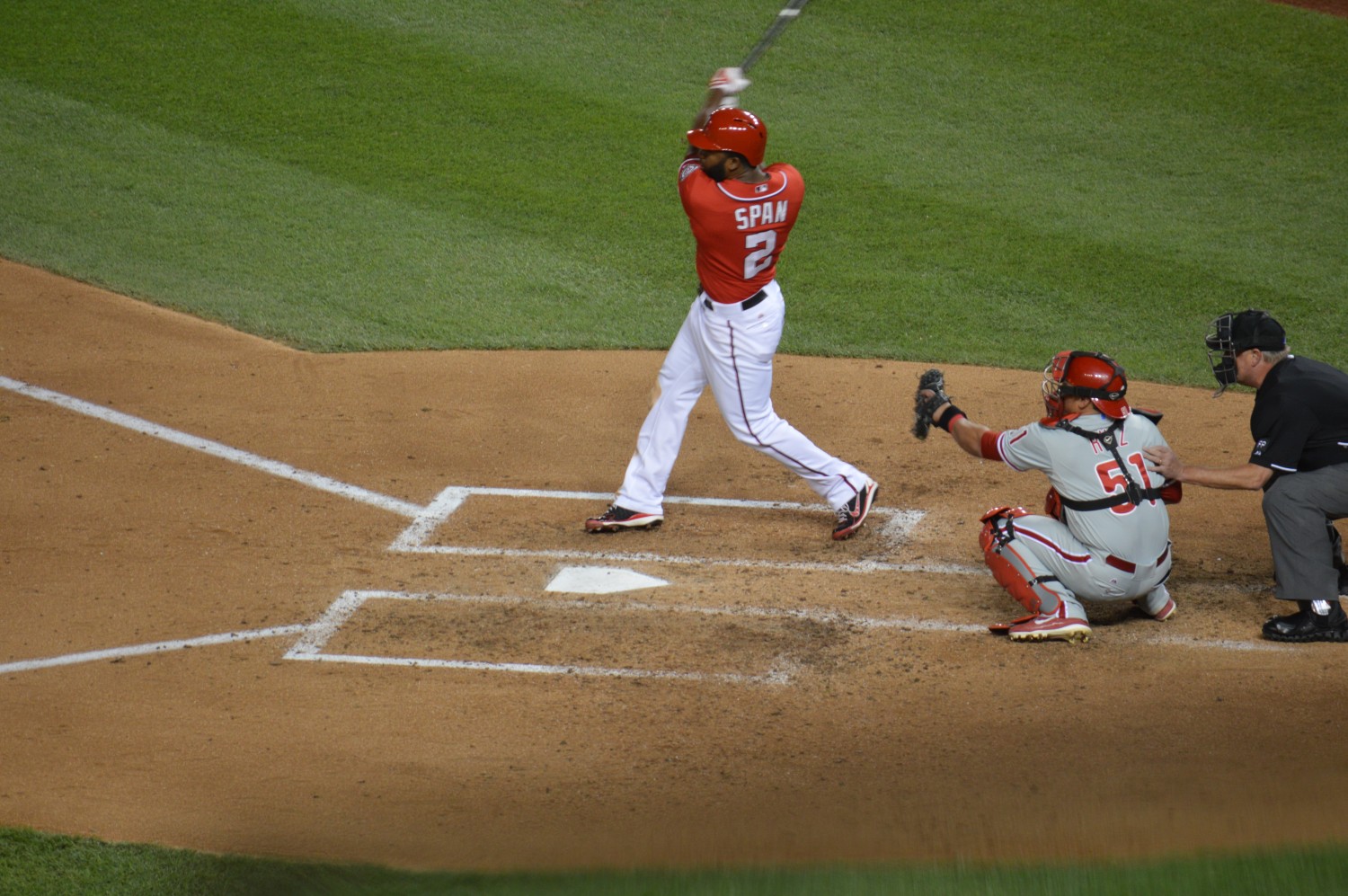 Looking Back Over Another Winning Season in Washington
The Washington Nationals 2013 season opened with Bryce Harper hitting two home runs and Stephen Strasburg pitching seven innings of shutout baseball. It looked as though the team had picked up where they had left off the previous October. More importantly it seemed as though the great potential of Harper and Strasburg would become the leading edge of a year-long push for post season play.
Then a funny thing happened on the way to the World Series. Bryce Harper ran into two walls and never recovered until late in the season and Stephen Strasburg never got over being shut down in September of 2012.
The two wunderkinds whose names are splashed across the backs of almost every jersey in Nationals Park, never found their stride in 2013 after Opening Night. And here we are with the season safely in the books and with Davey Johnson leaving without the World Series ring he richly deserves.
For all the disappointments, it is important to remember that the Nationals put a solid winning season in the record books; that they bounced back from adversity and re-discovered that the team could hit and win games. Both individually and collectively the Nationals learned a great deal about themselves in 2013 that should serve them well for years to come.
To start with Jordan Zimmerman learned that the Nationals could hit behind him and do so well enough for him to win nineteen games. Ian Desmond learned that 2012 was no fluke. Ryan Zimmerman learned that his repaired shoulder is going to be just fine. Denard Span found that he has a new baseball home where the fans appreciate what he can do in center field and hitting leadoff. Anthony Rendon, Taylor Jordan and Tanner Roark found out that they can handle the major leagues and that they can make important contributions to a team that has the potential to win it all.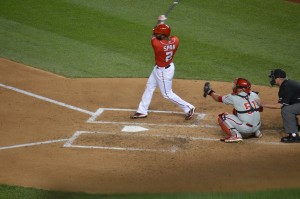 Hopefully Washington Nationals fans learned a few things as well. They should have learned that there are many fine players on this team, not just the two names that dominate the 24-hour sports cycle. Even if the ESPN announcers cannot name the starting infield in Washington, fans should have come to appreciate the contributions of Ian Desmond and Wilson Ramos. There is a team of potential All-Stars playing with Jayson Werth and Ryan Zimmerman. And nothing was been more impressive than watching the Z-man play through early season adversity until he looked like the same player who was the Gold Glove third baseman in 2009.
There has been a quiet sea change in Washington. For seven seasons the Washington Nationals looked like they would never escape the shadow of the old Senators and RFK Stadium. But there is no more perennial cellar dweller living at Nationals Park. What a difference a year makes. Fans have come to expect winning baseball and star quality performers.
The Nationals are now named among the teams that will be bidding for the services of Jose Abreu, the Cuban first baseman who may have more power than either Yoenis Cespedes or Yasiel Puig. The sports media expect big names to see at Nationals Park, to join Strasburg and Harper. The ghosts of Bob Short and Calvin Griffith have been buried and forgotten.
Whatever changes Mike Rizzo may make in the off-season, the team that was one of the best in baseball for last two months will be back for 2014. They are still just a few wins away from World Series contention. So, Go Nats!! Spring Training cannot get here fast enough. Next April will be the start of something special.