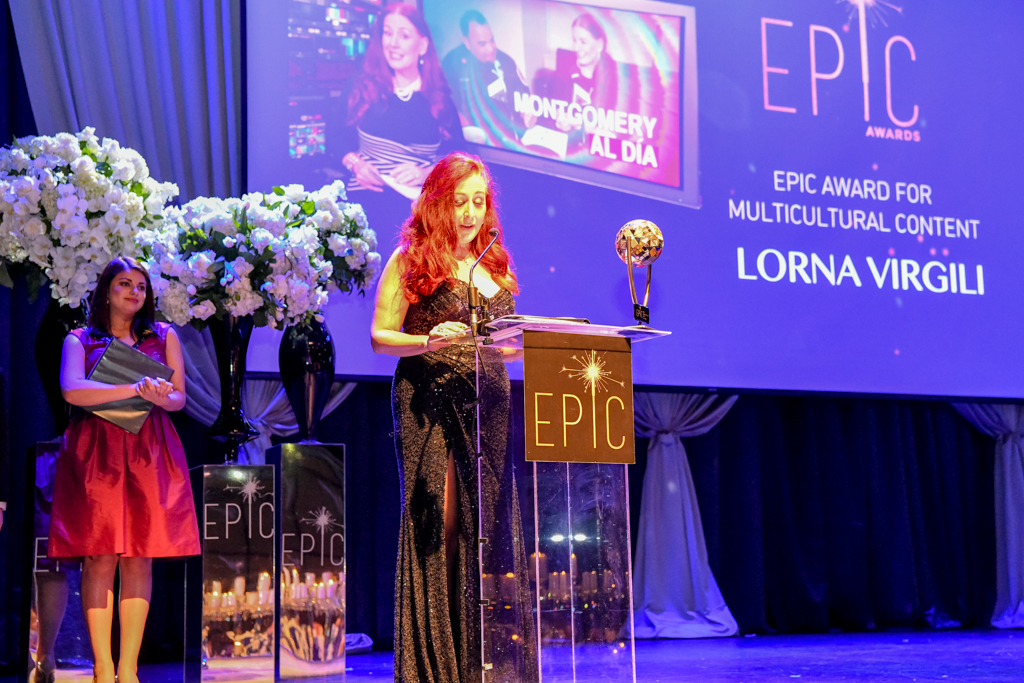 Lorna Virgili Recognized for Multicultural Content During EPIC Awards
Since 2009, Lorna Virgili  has served as the official Spanish Language Spokesperson for Montgomery County Government. Prior to county government, Virgili was a reporter for the Telemundo and Univision Networks.
Virgili received the EPIC Award for Multicultural Content Content on April 25th. The EPIC award was presented to Virgili by Telemundo 25 reporter Karla Flores.
Watch the presentation in this MyMCMedia Extra video, below: