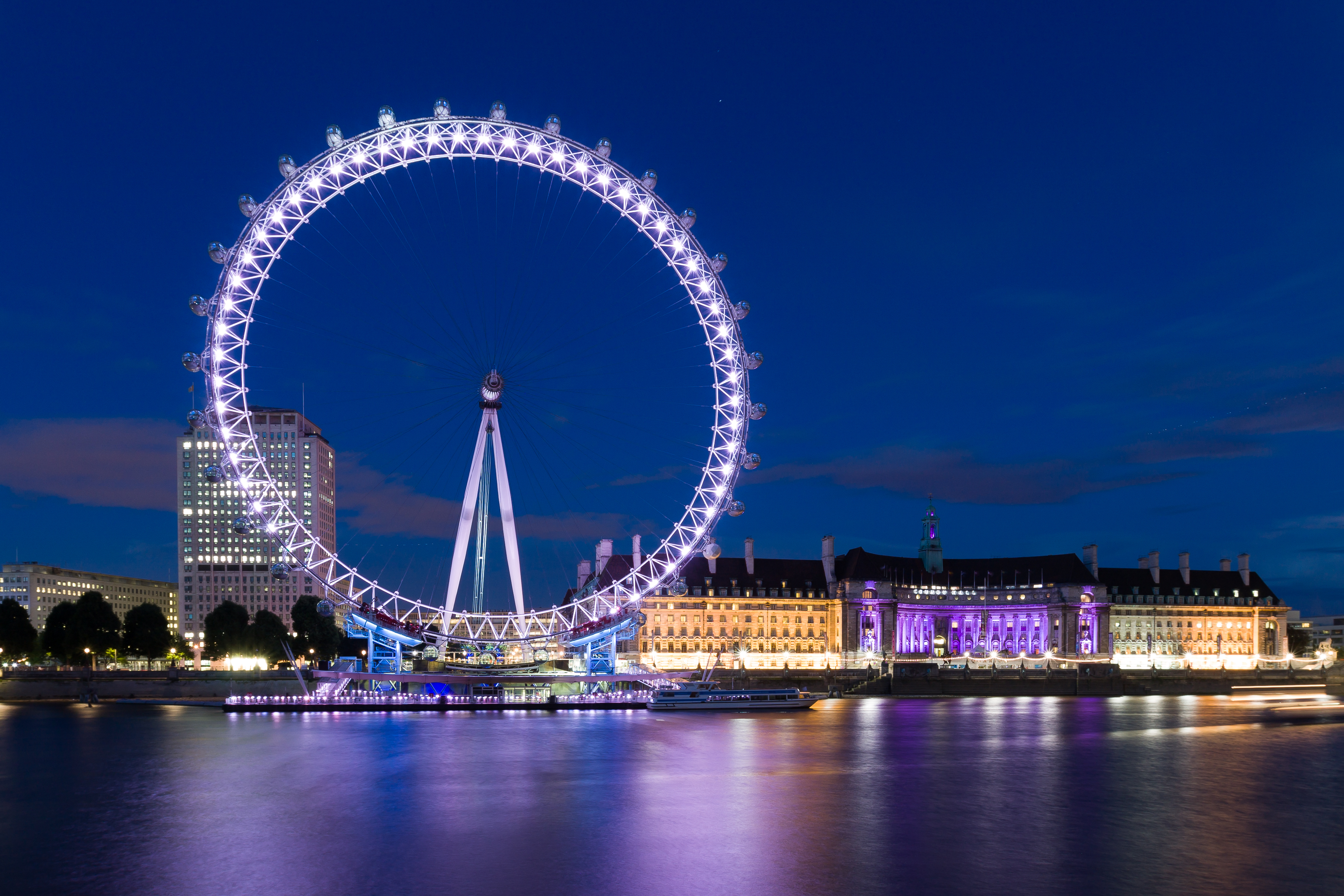 How to Lower Your Student Loan Payments – And Fund a Trip to London
Are you struggling to pay off your student loans?
So is our friend Katie. She's from Kansas City, works for a social justice non-profit in DC, and is all fired up after finishing her graduate studies.
However, Katie has accumulated $80,000 in federal student loan debt and $20,000 in private loans.
She makes $70,000 a year, and currently pays $920/month for her federal loans, and $240/month for her private loans. It's eating up a fourth of her budget, leaving little room to save.
Is there a way she can lower her monthly payments, so she can start saving for a vacation and a house down payment?
Yes, there is a way.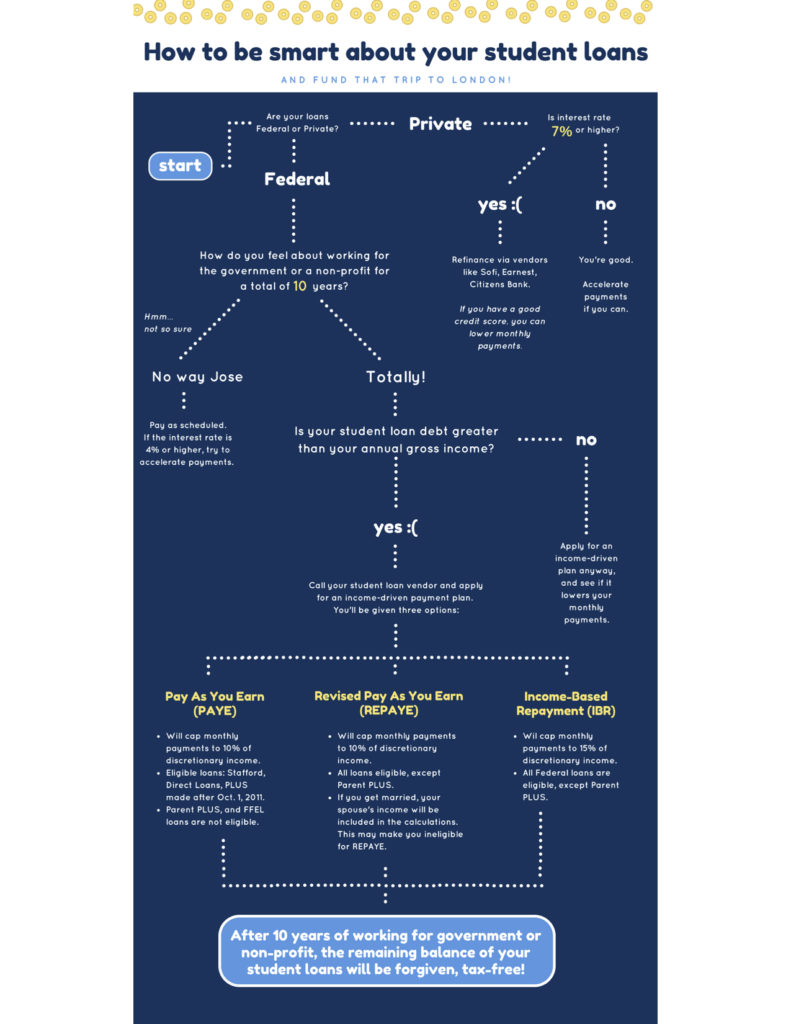 (Image created by Carla Intal)
Refinance private loans
If she's able to refinance her private loans and lower her interest rate from 8% to 5%, her monthly payment can be reduced to $210. This will save her more than $3,000 in interest payments over the life of the loan.
Apply for Public Service Loan Forgiveness for federal loans
Katie sees herself working in the non-profit social justice arena for at least 10 years (maybe more). Thus, she can apply to enroll in the Public Service Loan Forgiveness program, so her federal student loans can be wiped out in 10 years.
First, she will need to apply for a repayment plan.  This will lower her monthly federal loan payments.
Income-Driven Repayment Plan: Three Types
Repayment Plan                                  Feature                                                         $ Monthly
Standard Plan                                          –                                                                 $920
Income-Based Repayment (IBR)         Caps monthly payment to 15% income         $650
Pay As You Earn (PAYE)                      Caps monthly payment to 10% income         $430
Revised Pay As You Earn (REPAYE)   Caps monthly payment to 10% income         $430
If she qualifies for either of these three repayment plans, Katie will be able to save $3,000 to $6,000 for the next year alone, more than enough to fund her dream trip to London!
Under these repayment plans, Katie essentially pays the interest. After 10 years, her balance will still be around $63,000.
But since she will simultaneously apply for the Public Service Loan Forgiveness program, any outstanding student loan balance she has after serving for 10 years in the non-profit or government will be forgiven, tax-free!
You can estimate how much you can save in these income-driven repayment plans by using the Federal Student Aid's repayment estimator. Or schedule a free discovery call with us so we can help you navigate this complex student loan environment.
P.S. Can you trust the Trump Administration to honor the Public Service Loan Forgiveness Program? Stay tuned for our next blog!