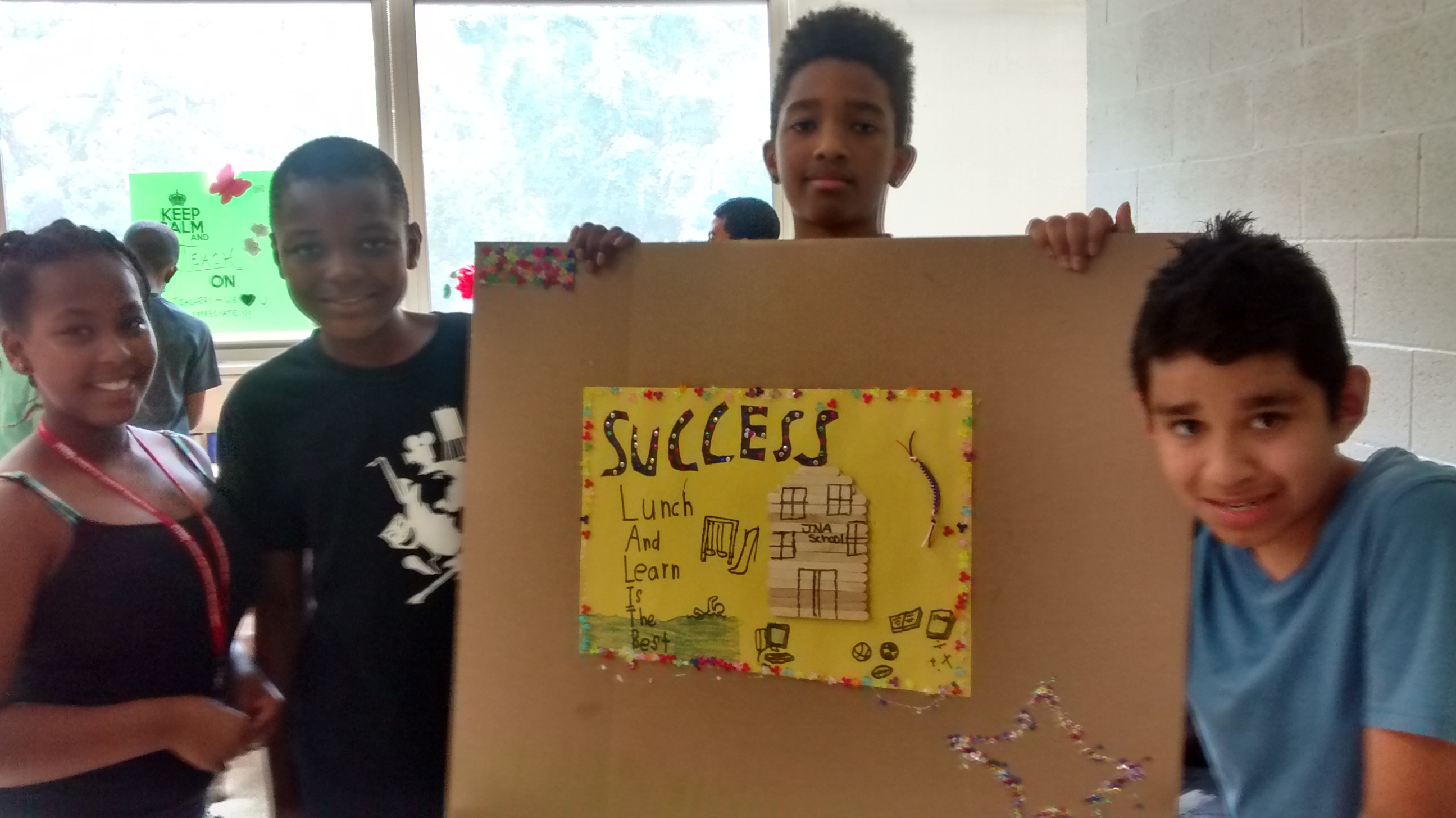 Lunch and Learn Program Helps Takoma Park Youth (PHOTOS)
They worked on math, reading, swimming and played games. And now that summer is almost over, they are getting ready to go back to school.
More than 100 children from low-income families participated at a Lunch and Learn Program over the summer sponsored by Making a New United People (MANUP), Adventist Community Services of Greater Washington (ACSGW), and county government.
On Aug. 5, students, educators, and parents celebrated the mentoring program at an Awards Ceremony and Parents Night at the John Nevins Andrews School in Takoma Park.
"I'm really proud of our students. We work to balance math and reading with swimming and games. The children work hard and play hard," said Jackie Frazier, founder of the program.
Children at the program live in Takoma Park, Long Branch, and Aspen Hill.
Now in its third year, the program is one of the largest affiliated with Montgomery County Public Schools.
Besides math and reading, campers took computer classes and enjoyed free breakfasts, snacks and lunches provided by the Montgomery County Summer School Lunch program.
"It has been a relief for parents of the kids not to have to worry about summer daycare, not to mention hungry kids. About [twenty] of our staff and volunteers have been assisting with the camp, including instructors," ACSGW's Director Ken Flemmer said on a press release.

Related posts: